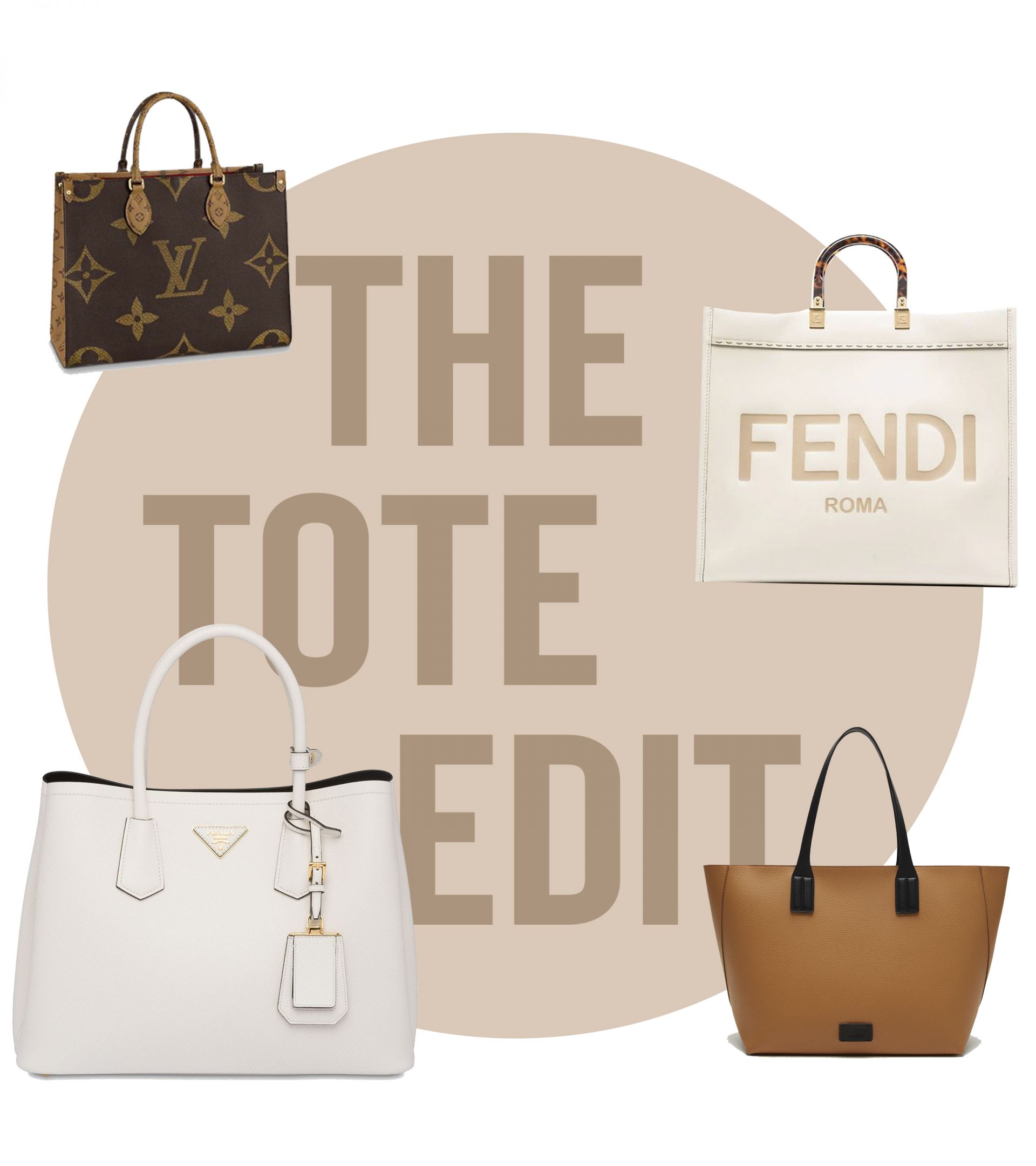 The Tote Bag Is Back! And You Need To See These...
The tote bag is back for 2021 (question, when were they ever not an absolute wardrobe staple?) and officially the "it" bag of the season (also of the entire duration of 2020 if you're me...) and to celebrate I'm bringing you an edit of the best bags on the market right now and my tips for how to wear and how to get the best out of your tote bag...
Whilst lockdown may have you thinking "BUT WHY??? Where am I going?" - a fair concern - but with many single households pairing up the tote bag is the essential bag to go between houses. Outside of lockdown many of us are also reporting the need to carry more of our belongings with us than usual. It makes sense. We aren't used to leaving the house as frequently, we're so used to being surrounded by all our things at every moment of the day. It makes sense for us to feel uneasy when we suddenly don't have immediate access to them.
Below are a few of the cutest I've found, separated in to various budgets. Though my shopping senses predict a real boom of decent designer dupes over the spring/summer months - never shall we forget the epic Dior dupe mango produced for their S/S20 collection.
As for myself? I have my eye in particular on the BOYY Tote - a statement design I can't seem to get out of my head. But ohhhhh the Prada Double Tote in white... I blame Olivia Pope and watching Scandal on repeat through lockdown. I have officially been Pope'd.
Organise Your Tote...
Whilst the tote bag is incredible for keeping all our belongings in - it's important not to over fill - unless you like the idea of paying your physio regular payments for years and years to come. It's also important to consider whether your bag comes with any organisational compartments - nothing will add more stress to your first outing post lockdown than not being able to find your keys in your black hole of a bag. Amazon do fairly inexpensive bag organisers that will work perfectly for keeping those four scrunchies, three face masks and two hand sani's, five lip balms and a note book that you just couldn't leave the house without...
Of course everyone's different, but I'm over the moon we're about to see tote bags boom this year - they're just so handy both in the current pandemic and beyond. Whether it's for sleepovers with your support bubble, carting around every single item you own just to go for lunch, staycations or even just picking up a few bits from the shop (guilty), or even used in the far off dream of one day hopping on a plane. The tote bag is the versatile item you need in your bag-drobe. Sod the tiny bags that literally couldn't even fit my patience in them (haha, remember this one?). I'm team tote - how about you?