Last month in the heart of Hollywood, Uoma made their debut to the world. Founded by Sharon Chuter, the range launched with 51 shades of foundation and a host of makeup bag staples that really pack a punch. Clearly they did not come to play...
So let's get know Uoma beauty... Read on for the 411 on the latest new brand on the block, what they're all about and whats worth a swatch...
*Advertorial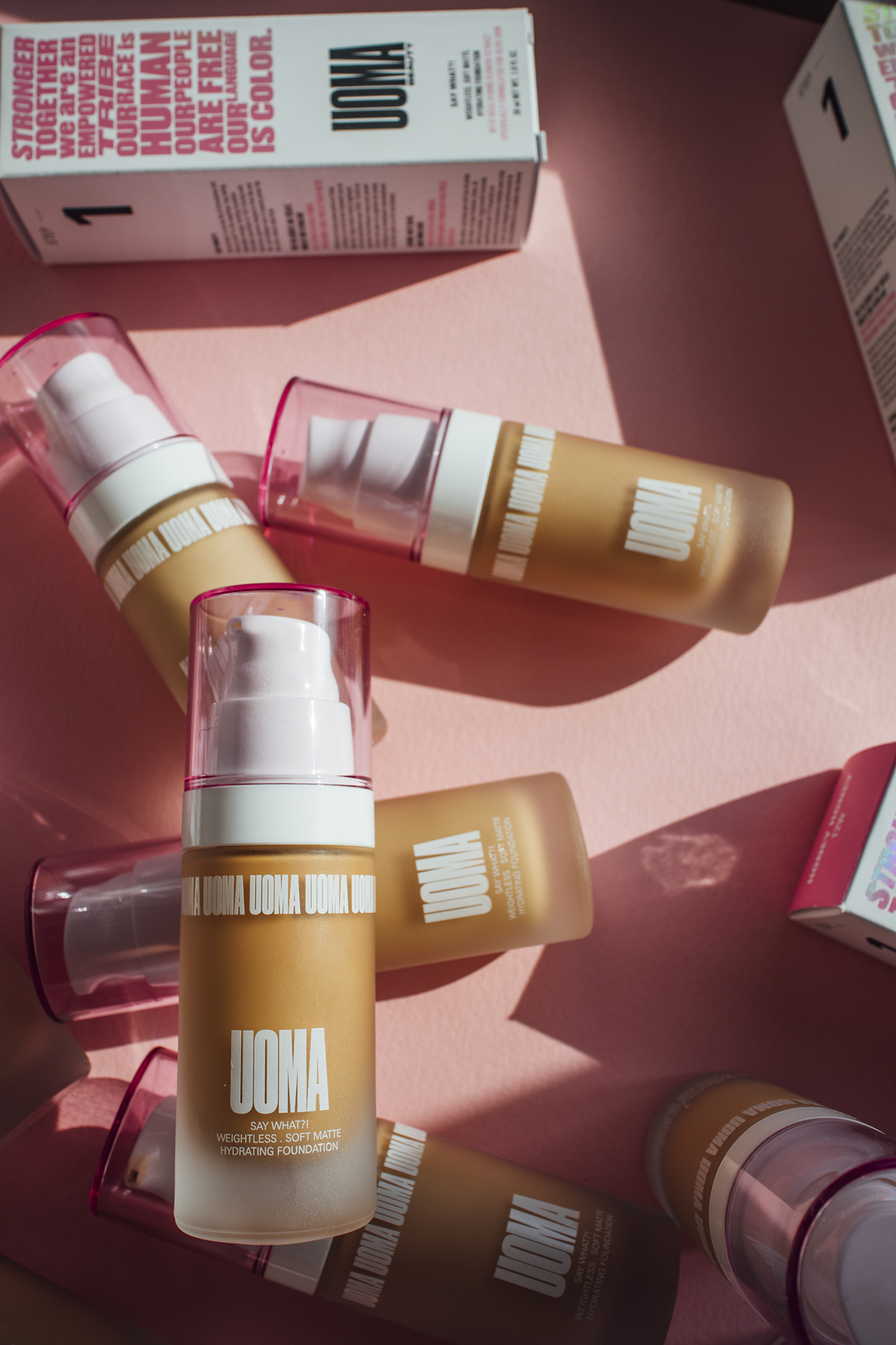 SAY WHAT?! Weightless Soft Matte Hydrating Foundation
51 shades... FIFTY ONE SHADESSSSSS. Yes. This is what I want to see more brands launching with and I'm glad Uoma have joined the club of new brands to launch with a range of shades that we can really call "inclusive" and that are helping to shape the future of the beauty industry. Within the range there are 6 "Skin Kins" (read more about them here), each with a different formula to cater for the typical concerns of that skin type. This coupled with achieving a weightless, long lasting, matte formula that is buildable and flawless... *bows down*.
TIP: This formula is lightweight, matte and long lasting so the formula will dry a little faster than your average base. If using for a lighter application it's important to work quickly!
*Vegan and cruelty free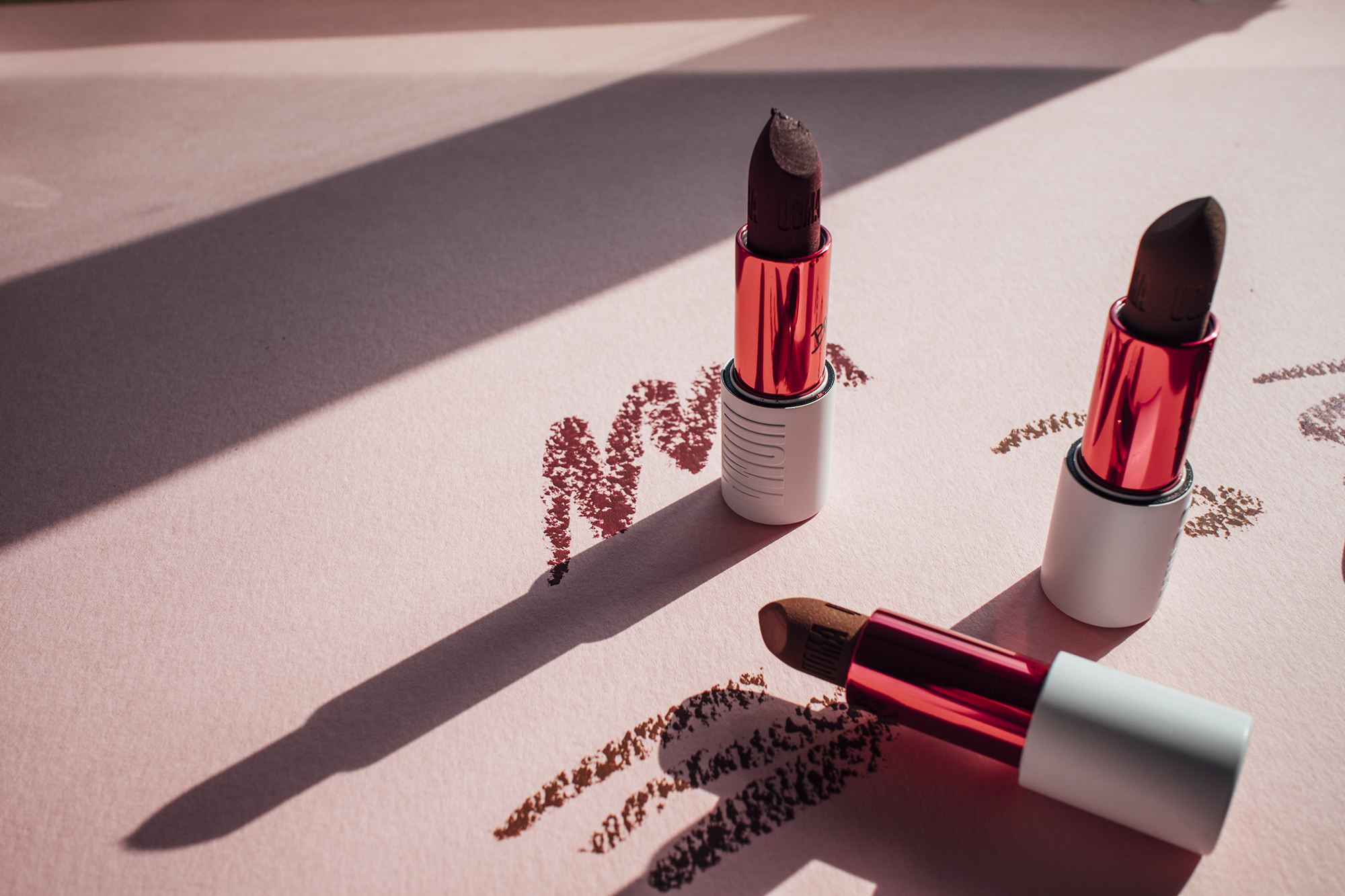 Cleopatra Ink Liquid Eyeliner
This long lasting, water resistant liquid eyeliner in marker form is so easy to apply! Due to it's weightless formula it gives an effortlessly smooth application that doesn't budge. The marker type applicator makes it perfect for both little lines, big wings and everything in between.
*Vegan and cruelty free
Stay Woke Luminous Brightening Concealer
A.K.A: "Beauty sleep in a bottle"... This concealer has a luxuriously creamy texture for an easy to blend application. It's full coverage, whilst still remaining weightless. Dark circles? Where? Not over here that's for sure.
*Vegan and cruelty free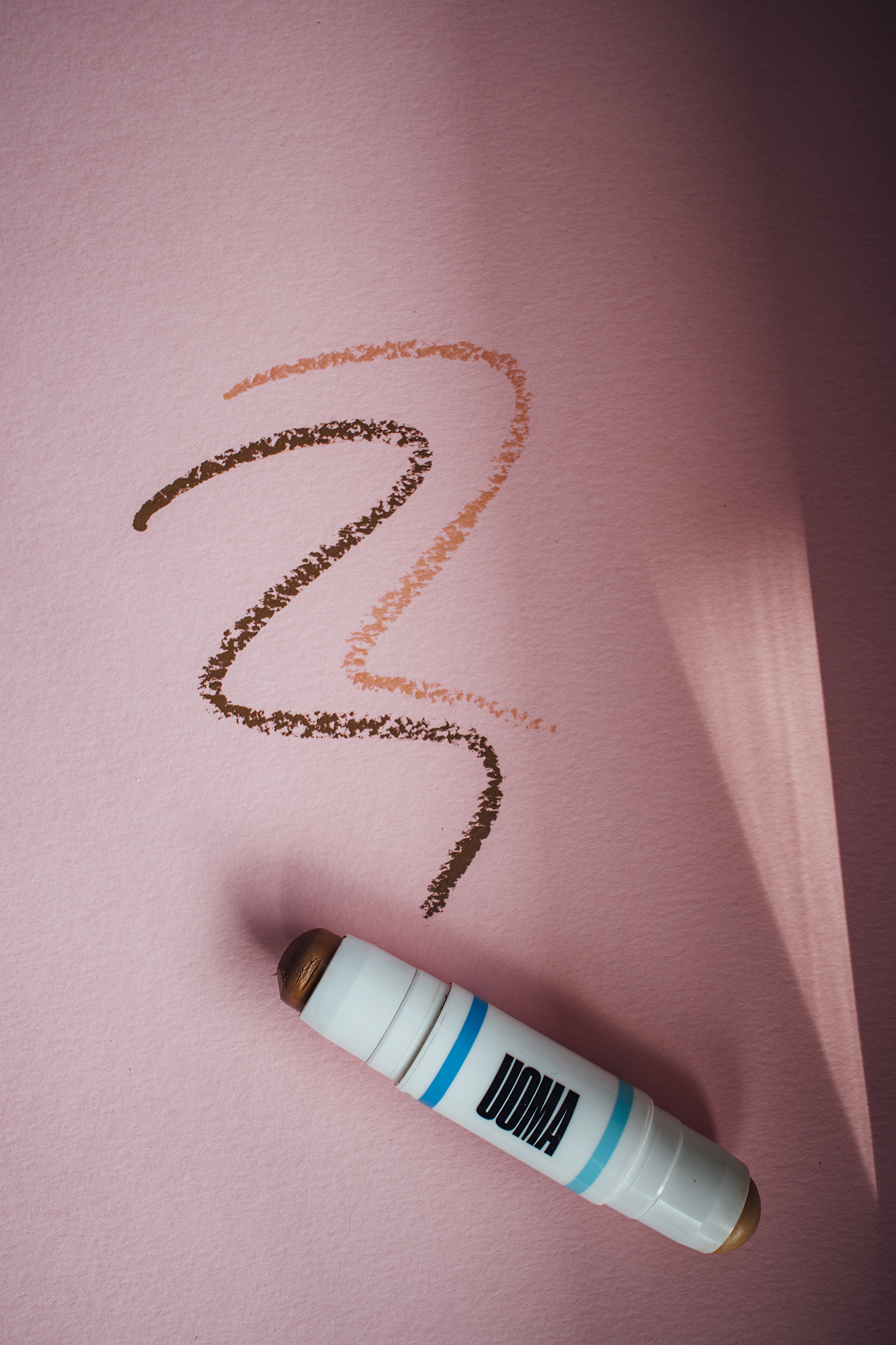 Badass Icon Matte Lipstick
The Badass Icon Matte Lipsticks are highly pigmented with a smooth, light weight texture. These lipsticks are available in more shades than I can hold in both my hands! A matte finish, infused with wild mango butter for long lasting hydration. Angela is my favourite shade of the bunch being a neutral lover, however the reds and pinks in the range are amazing, and their darker colours have me wanting to stray away from my usual shade preferences.
*Cruelty free
Double Take Sculpt and Strobe
I feel like before I say ANYTHING, I need to state that the highlighter in this has to be my stand out beauty discovery of late... I don't even like highlighters very much so you know it's worth casting your eyes over...
The Strobe: Infused with lychee extract to offer antioxidant and hydrating properties, this highlighter has a luminous, buildable formula with a  glow that says "wet look, but make it natural". Since it's in stick formula, application is a breeze, just glow and go!
The Sculpt:  A lightweight formula with serious pigment! I start light, simply dotting the product where I need, blending in with a buffing brush and build up from there. (Watch me apply it in this vlog!)
*Vegan and cruelty free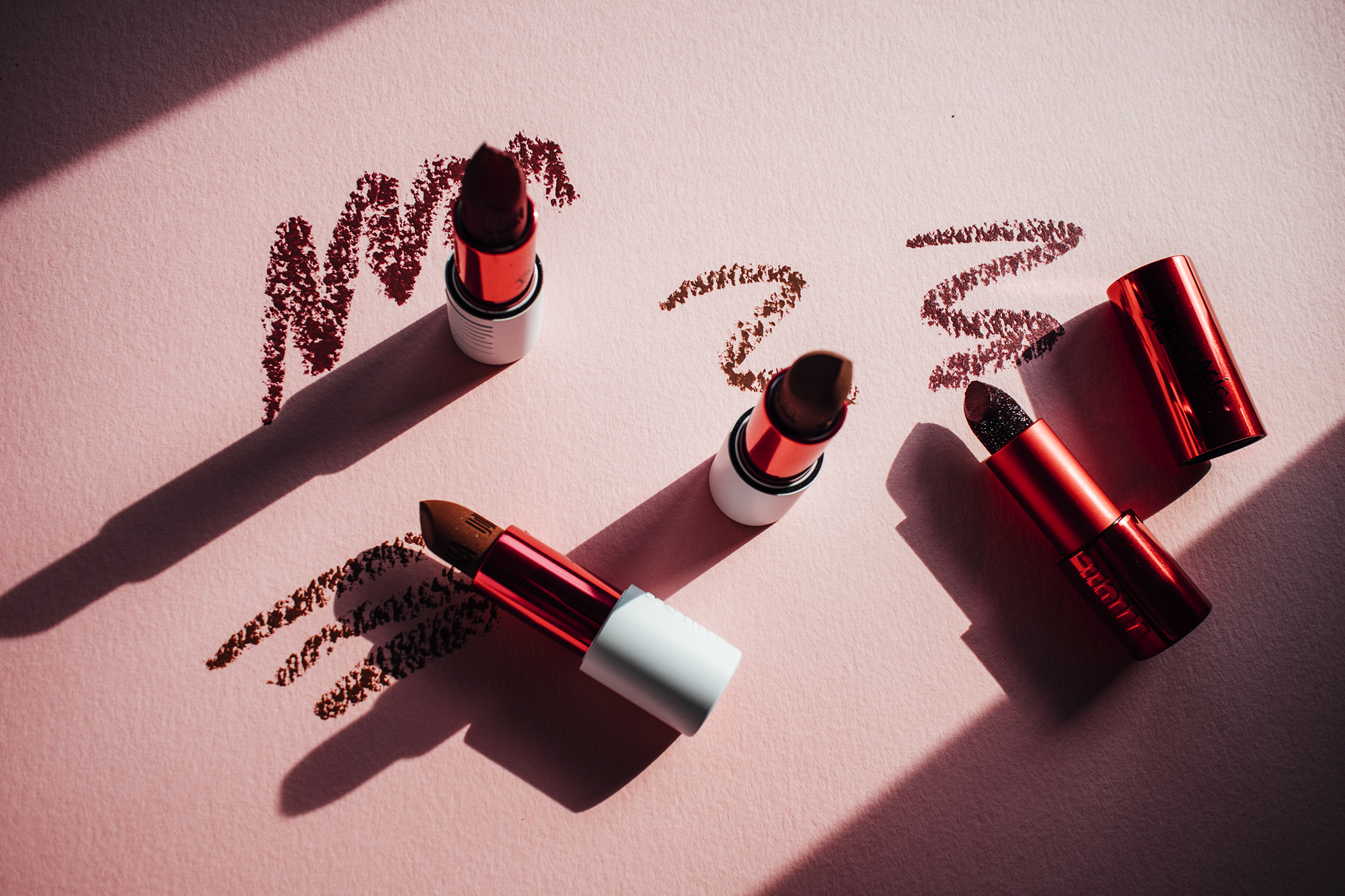 Boss Gloss
I JUST LOVE THE NAMEEEEEEEEEEEEEE
lol... okay, moving on... A lightweight, high shine formula without the stickyness most glosses bring. layer over the top of your Badass Icon Lipstick or wear alone.
*Cruelty free
Black Magic Metallic Lipstick
These lipsticks are just stunning, a little bit magic, and a really interesting one for a new brand to launch with (again, you can finnd swatches in this vlog). They're comfortable to wear, smooth to apply with blinding, long lasting pigment.
*Cruelty free
Black Magic Colour Palette
This palette will cover both your need for neutral, matte tones for your every day looks, alongside some gorgeous bright pigments annd some gorgeous glitters too. The shadows are pigmented, long lasting with easy to blend formulas. The khaki green in particular is my favourite blended all over the eye lid in a cat eye shape.
*Cruelty free