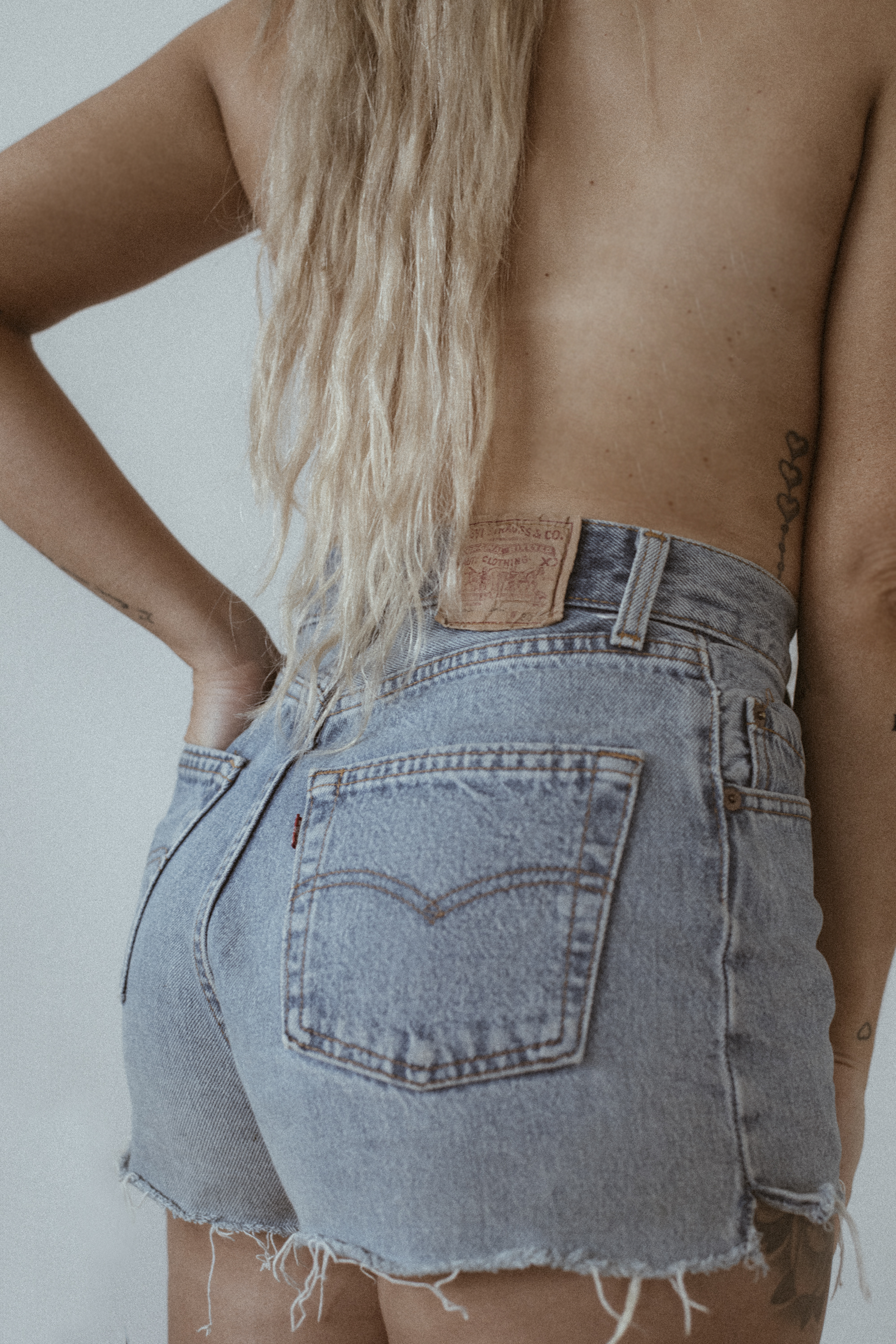 Q: Do you get more custom pieces or lean more on an artist's flash?
A: I've only ever really got custom pieces, aside from the hand on my leg which was from a girl called Nikki's book of artwork she'd love to do - but it's still custom and that tattoo was taken out of the book after my piece was booked in.
Q: Is there any tattoos you'd cover up for your wedding day?
A: Not a single one!
Q: Do you hate it when people ask you to explain your tattoos?
A: Not at all, though most of mine don't have a meaning, I understand that a lot of people feel it should be that way and they're curious. I'm also very used to it, once upon a time I was also asked (aged 15) about whether my eyeliner had meaning (absolute LOL) so I'm used to having to explain myself.
Q: What tattoos do you "forget" about the most?
A: Behind my ear and my back - purely because I never see them!
Q: If you could only get one more tattoo, what would it be?
A: I'd wait until the right time and get a heart on my ring finger.
Q: Which celebrity has your favourite tattoo style?
A: Zoe Kravitz for sure - little tattoo's are just the best!
Q: How did you manage with the aftercare for the tattoos on your fingers?
A: I just cream them twice a day and try not to wash my hands too often!
Q: How do you make your tattoos go together so well?
A: I don't intend on that but I think in terms of my personal preference I have a strong personal style and I know what I like and that seeps in to my tattoo's too.
Q: Do you worry about each tattoo looking disconnected with the others? Is there an overall plan?
A: No overall plan, it shows my journey and where I've been at through life. I don't worry about them looking like they don't match. I've been getting tattoo'd for 10 years now and they're all okay so far!
Q: How often do you get tattooed?
A: Whenever I have the ideas and the time. I usually travel over the summer so I pack my tattoos in either side of that.
Q: Do you have any colourful tattoos/would you ever get any?
A: I do! The hand on my leg is a mix of oranges, pinks and purples and the butterly above is purple (for my nana).
Q: What is the font that you chose for the scripture on your arm?
A: I'm not entirely sure, it was so long ago!
Q: Does the ink on your fine line tattoos bleed out at all? Does it depend on placement?
A: All lines on tattoos bleed out a little over time - the thinner you start off though the thinner it will still look over time.
Q: How do I know I am fully in love with the tattoo that I want because it'll be on me for the rest of my life!
A: I know in my gut, it's funny because I usually struggle to make decisions but when it comes to tattoo's I just know when something is the one and I also know instantly if I'm not happy with something.
Q:  Would you get an Ariana Grande inspired tattoo?
A: Never say never.
Q: Do you feel that having tattoos has ever hindered your career in any way?
A: Not in an obvious way, maybe there are brands that don't choose me for deals because I'm tattooed but I'll never hear about it and to be honest, the brands that I do work with love me for who I am and that makes me happier than hiding my tattoos for work ever would. In terms of my more traditional career previously - I always checked with my boss before getting new ones and when I was in corporate I was still quite young and kept them hidden.
Q: What do you use to heal tattoos?
A: I use Protect the Hive tattoo balm!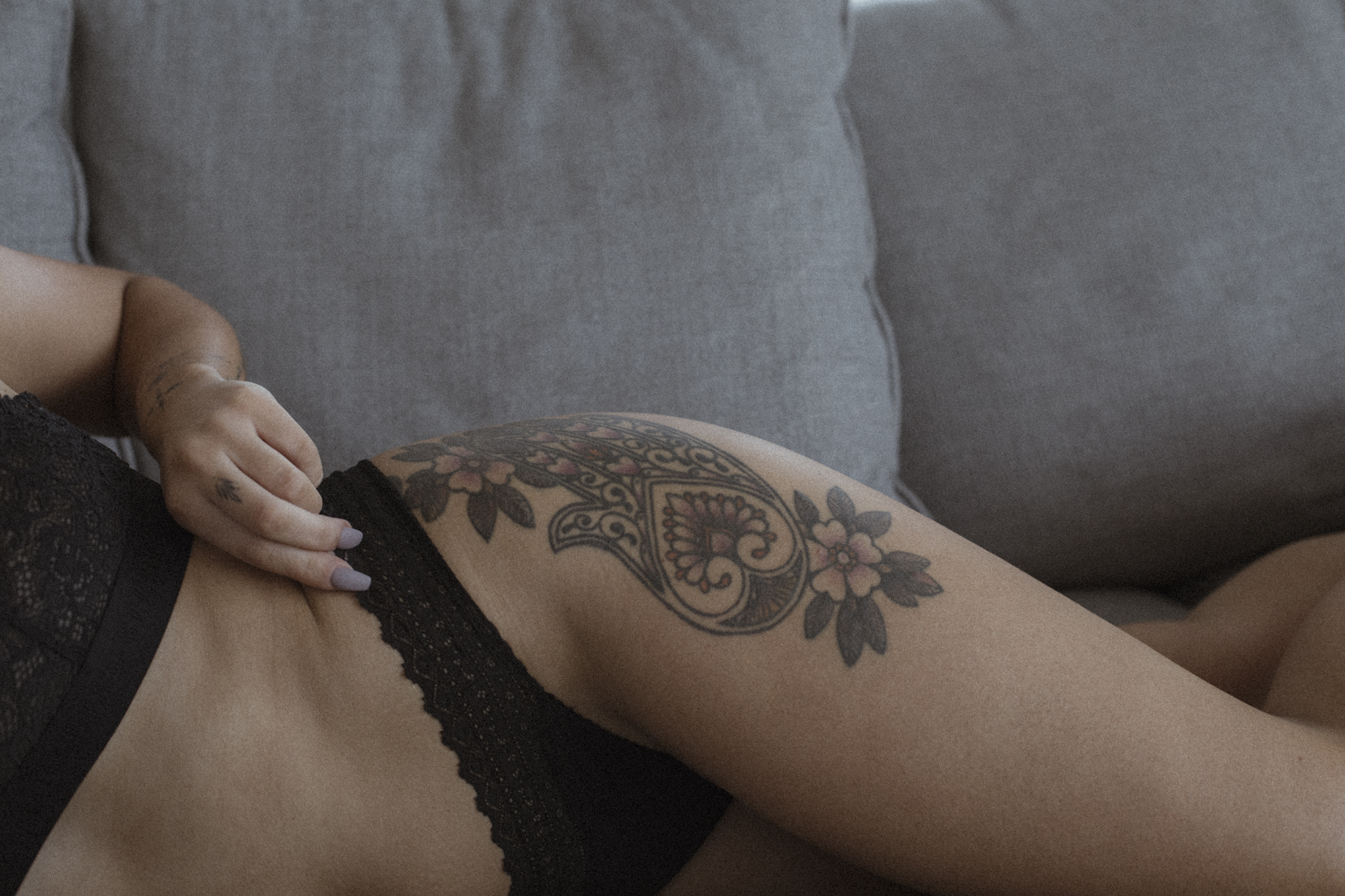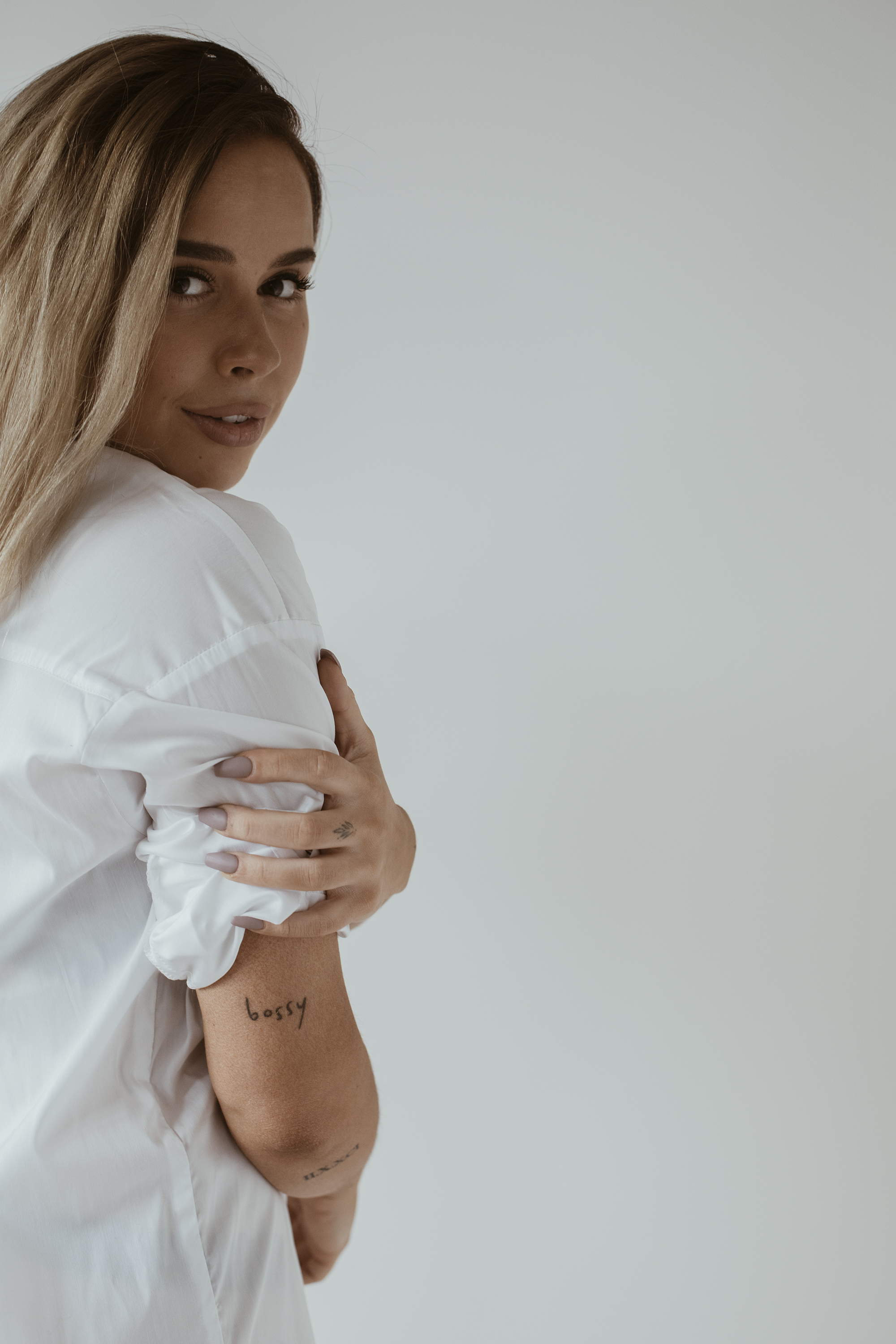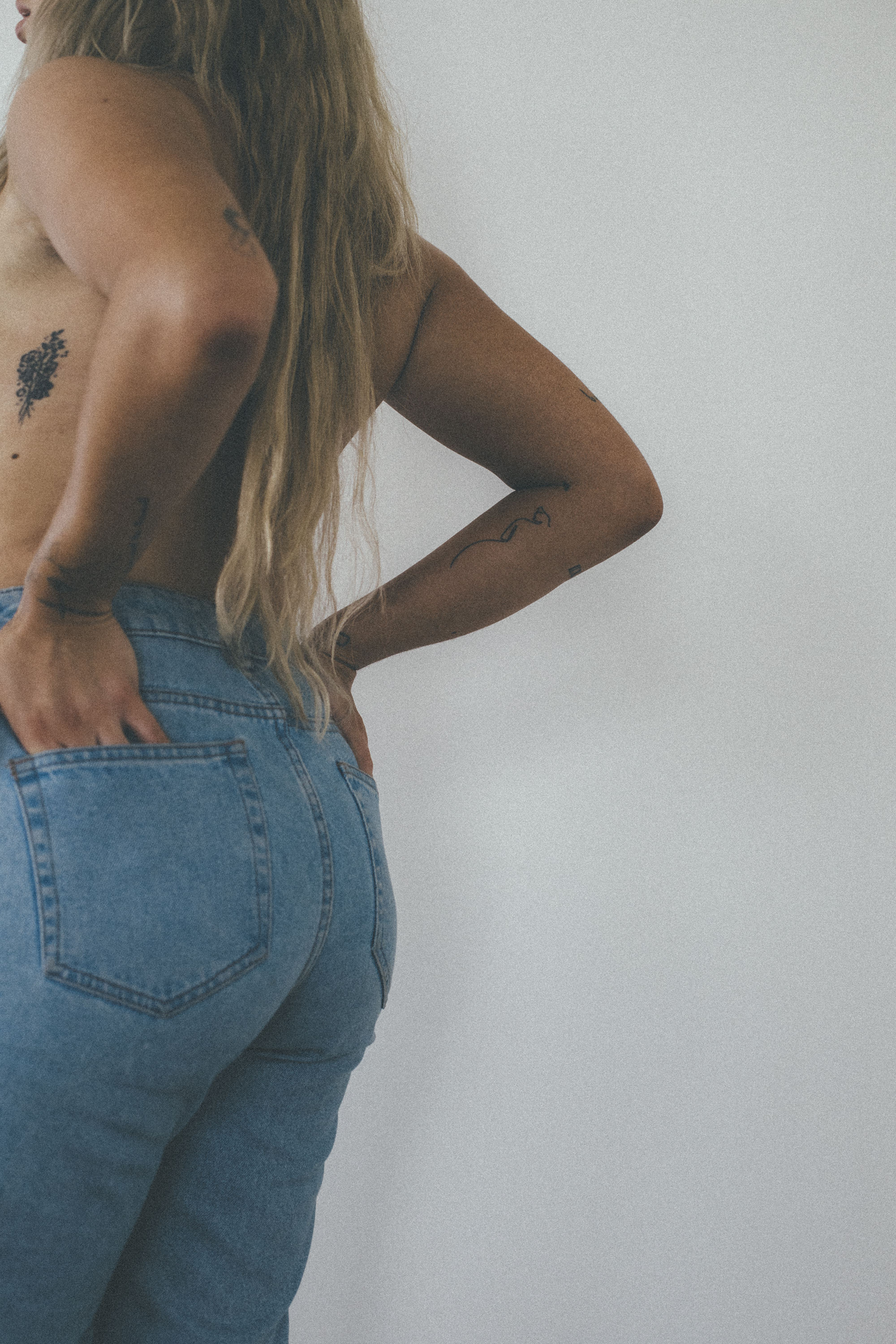 Q: How do you deal with getting tattoos, even though you know your family may not like them?
A: My mum never used to like them (finally broke her - yay!) and it just didn't matter to me. To me my tattoo's are part of what makes me - me! And my family should love me regardless of my skin (and they do!)
Q: Do you think hand tattoos are unprofessional in office working environments? I want some!
A: I don't think tattoo's in any way impact anyones job performance and it's never something that would stop me personally from hiring someone (unless they have something offensive on them). However I think lots of employers still do see them as a no.
Q: How many tattoos do you have?
A: Over 20, I've stopped counting now. I think there are around 16 just on my arms alone.
Q: Do you plan your tattoos or just get them on impulse?
A: Bit of both. Sometimes I see something and I just know, sometimes I mull over a design or placement for a really long time before I find what feels right.
Q: Who do you go to, and do they have any availability?
A: I go to Gee Hawks at Topboy Tattoo in Hove - she opens her books around 4 times a year and you can find her at @geehawkestattoo on instagram.
Q: When first contacting an artist, how complete should the design idea be in my head?
A: As initial or far along as you like, however I would avoid going in with the mindset of "I want this design exactly" as most tattoo artist will want to rework it to their style. Sometimes I have a vague idea and send a tonne of inspo pics to Gee to create something from and sometimes I have more of a set idea which she reworks to her style.
Q: Is there a design/idea you had before 18 and now gone off?
A: SO MANY!!! I honestly couldn't recount all of them.
Q: Something you'd love to get but wouldn't?
A: a pokemon!
Q: How are your hand/finger tattoos doing? Any fading?
A: So much, I have them touched up all the time!
Q: Where in Brighton do you recommend for tattoos?
A: Topboy Tattoo! Of course!
Q: Where do you stand on black/grey vs colour?
A: Black/grey all the way!
Q: Where can I find tattoo inspo?
A: Pinterest is full of it!
Q: Next tattoo?
A: Check my instagram for my newest one!
Q: Would you get a tattoo while on vacation somewhere?
A: I wouldn't, purely because of sun exposure and I love my artist too much to go elsewhere.
Q: Do you think you will get a tattoo of your dogs, and if, where?
A: Absolutely not! Not for me, not a big fan of animal tattoos personally.
Q: Longest time you've been under the needle for a tattoo?
A: With my biggest ones I've split the sessions with the longest one being 3.5 hours. I can't do anymore than that.
Q: How many tattoos do you have by Gee? I'm dying to get tattooed by her!
A: All of them except 5!
Q: If you woke up with zero tattoos tomorrow, but you had a tattoo appointment, what would you get?
A: My fingers or my wrists. I love them!
Q: Pain rating for your tattoos on top of your wrists? They're stunning!
A: Like zero. So easy!