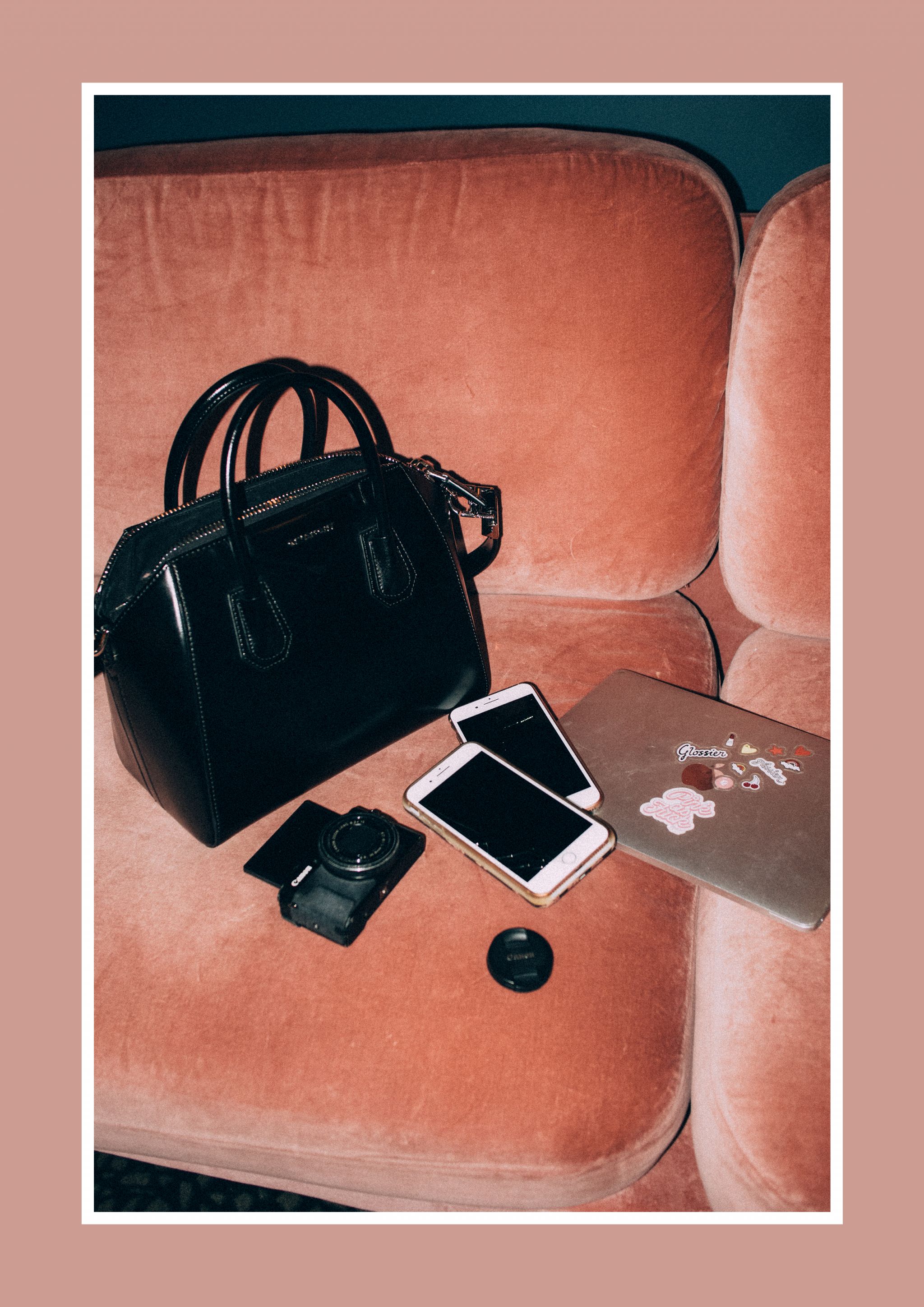 This year it's all about balance, working on my creative flow and honing in on what I do best...
2018 was for sure one of the best and worst years of my life simultaneously for me - both personally and professionally. It's both bittersweet and a head f*ck all at the same time. Especially when your personal life and your work are so heavily intertwined. There were some of the highest highs, some shifts that at the time were scary but ultimately laid the ground work for lots of the amazing things happening now, and some days where I could have just walked away. I know I'm probably not supposed to admit that, but I think we all have moments/days/weeks like that. But that's the thing. They're just that: fleeting moments. And soon the tide turns and better things are ahead.
After such a rollercoaster year I promised myself four things going in to 2019, these are ways in which I'm changing the way I work for the year and I already feel such a difference. You know what they say, sharing is caring and all that...
1.  Personal life/work life separation
This is honestly one of the first subjects I bring up when others ask me my advice on the YouTube/social media space. It's really inportant that everyone has this, what ever the job, but especially so in this case. There isn't a right or wrong on how and where this separation is but at some stage a line has got to be drawn. I find this particularly hard because I am so myself online - there's very little differentiation between my offline life and my online world. But it's something I'm working on, whether it means holding back on news until I'm ready to fully talk about it, having a work phone and a personal phone or actually taking proper time off (lol still working on that last one). Don't get me wrong, there are serious perks to our new 24/7 online lives - working is no longer a 9 to 5 thing and I for one will still be taking advantage of being able to work late in to the evening in favour of having an extra long lunchtime gym session. It's all about that balance babe. But a work/life separation is vital for separating yourself from the more negative aspects of having a public profile and not letting the bad moments affect you personally. Try it, I dare you.
2. Creativity over consumption
We as a society are such a bunch of over consumers as a whole, and I would say that I myself am even worse than average. Trying to keep up with what your friends are doing, your work mates, other creators, your favourite artists, tv series, magazines, music, the latest events or new restaurant. It's never ending. We consume things because they're the new IT thing and then also need to make time for the things we already love consuming regularly and before you know it your whole day has just been spent on consumption. To be consuming more than I create as a content creator is so disproportionate. This year I want to create more on average each day than I consume. Even if the product of that creativity isn't for public consumption. Balancing the more logical, analytical and systematic sides of our job roles and actually thinking creatively is very hard, your brain isn't automatically able to just flick between being logical and being creative at the click of a finger. Like anything, creativity takes time, practice and spending time creating something completely unrelated to your creative profession can really help develop your creative thinking in general, which brings me to number 3...
3. Broadening my influences
This year I want to broaden my horizons when it comes to the media that I do consume. To have things outside of my usual scope to take inspiration from. Grazia magazine is my weekly magazine binge of choice, but it's important to read something different for once in a while, you never know what it might spark. It's important throughout our career to keep learning and developing our knowledge, but it's also good for our mental health in general both short term and in the long run. Having something I love to do which is also outside the scope of my work online also ties in to this nicely - I remember the joy of having my YouTube back when it was a hobby and it was so beneficial for me mentally as it was a great creative outlet which was so different from anything I knew in the events world, and my knowledge of the online world benefitted me hugely in that role as a result.
As important as it is for me to work on my creativity this year and try new things, I also really want to hone in on the skills I already have. To be at the top of my game and to do everything to the best standard I can. I feel like it's easy to get to a stage where things stagnate, but this year I want to push forward and ensure Hello October is at it's peak. It's a big commitment to say that publicly, but this is also my way of holding myself accountable. I've always loved looking back at old posts which show my goals or aspirations and either reminding myself to keep pushing forward or ticking off that target. It's really easy in an age of us having multiple jobs and roles to take on so much, and do a watered down job. I'm the self crowned queen of taking on a million projects and trying to do too much in the name of growth and development, so this year it's time to focus on what I'm doing, and do it really bloody well.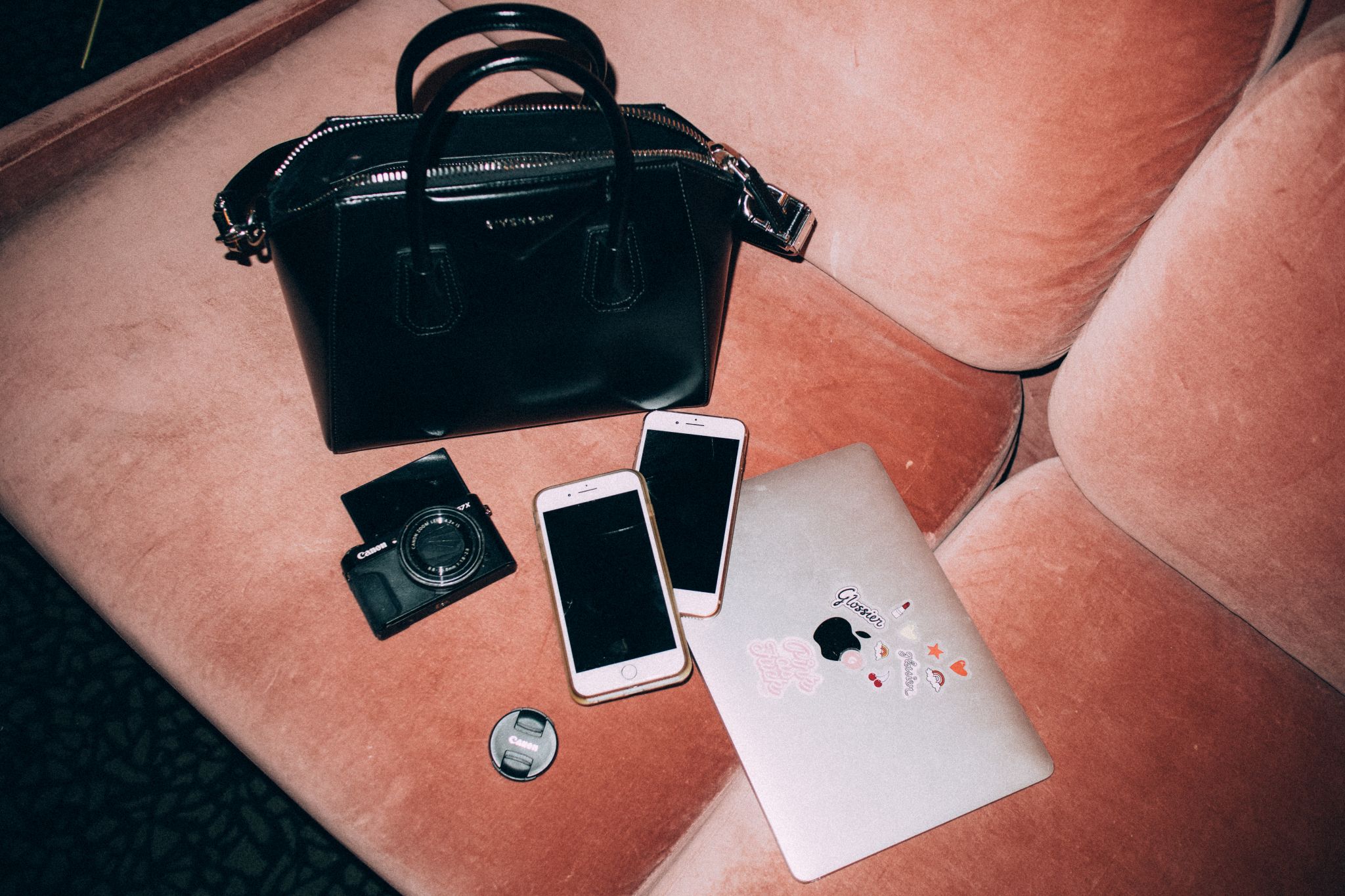 I started working these new changes in to my life at the beginning of the month, and I have to say that on average my general happiness levels have been so much higher than the past four or five months previous. I'm excited to continue and I'd love to know if this resonates with you in some way - do you agree? Or are you a pro at balancing it all? What are your work/life resolutions for 2019? Please plant your wisdom on me, I need it!