I know, I know. If we put a pound in a jar for every fitness related post we see come new year we'd all have enough for a year long trip to the Maldives, and yes this is one of those posts. I'm just owning the cliche this year, let's accept. This week I uploaded my first ever fitness chat + haul video over on my YouTube channel (go watch here if you haven't yet!) and here on the blog I'm adding in a bit of an essentials/wish list for those of you who are just feeling frickin spendy this week. Let's face it, nothing motivates you to get off the sofa to work out like a bomb new gym outfit.
IMHO we should start by taking a moment for this incredible Coach jacket. It's a really chic take on a varsity jacket which looks great with gym gear or for the day time to casual down a smarter outfit. Whack it on with tailored trousers and boots, boom! You've nailed smart casj.
My absolute gym wear essentials are these black leggings from Nike and a black sports bra, I love this one strap detailed one from Ivy Park which I featured in my haul as well as couple of others from Nike. 
I also repurchased my fave gym trainers from Nike. They are perfect for the gym but pair really well with loads of other casual outfits as they are quite a sleek and minimal style of trainer.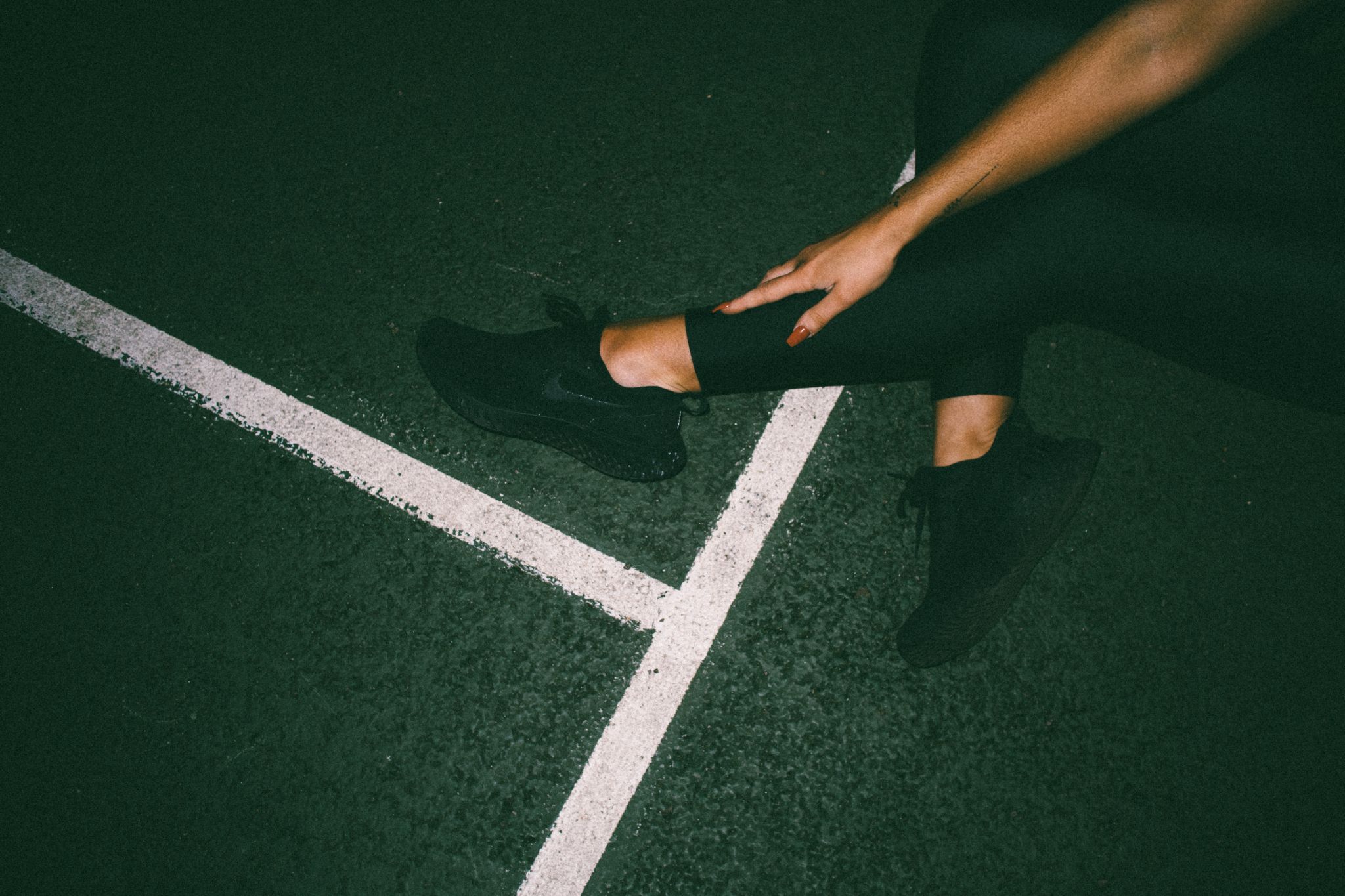 As I mostly wear black to the gym it's nice to add a pop of colour from time to time and I'm absolutely loving this Nike Heritage colour block sweater which is perfect for throwing on after the gym or would be great for a class that is a little less intense like yoga or pilates as sometimes you can get a bit chilly compared to sweating it out in a spin class! 
I've also added some more sports bras to my wish list, now that I'm gymming quite regularly I'm forever having to wash my gym gear so it's just handy to have a few in my wardrobe. I love this leopard print one from Wolf & Whistle and this gorgeous silver grey one from Nike! 
As well as sports bras I do love a crop top in and out of the gym, this pink one from Missguided is just super cute and is giving me sassy ballerina vibes! Plus the knotted tie detail is really flattering.
What have you got your eye on this week? What do I need? Details below please angels!