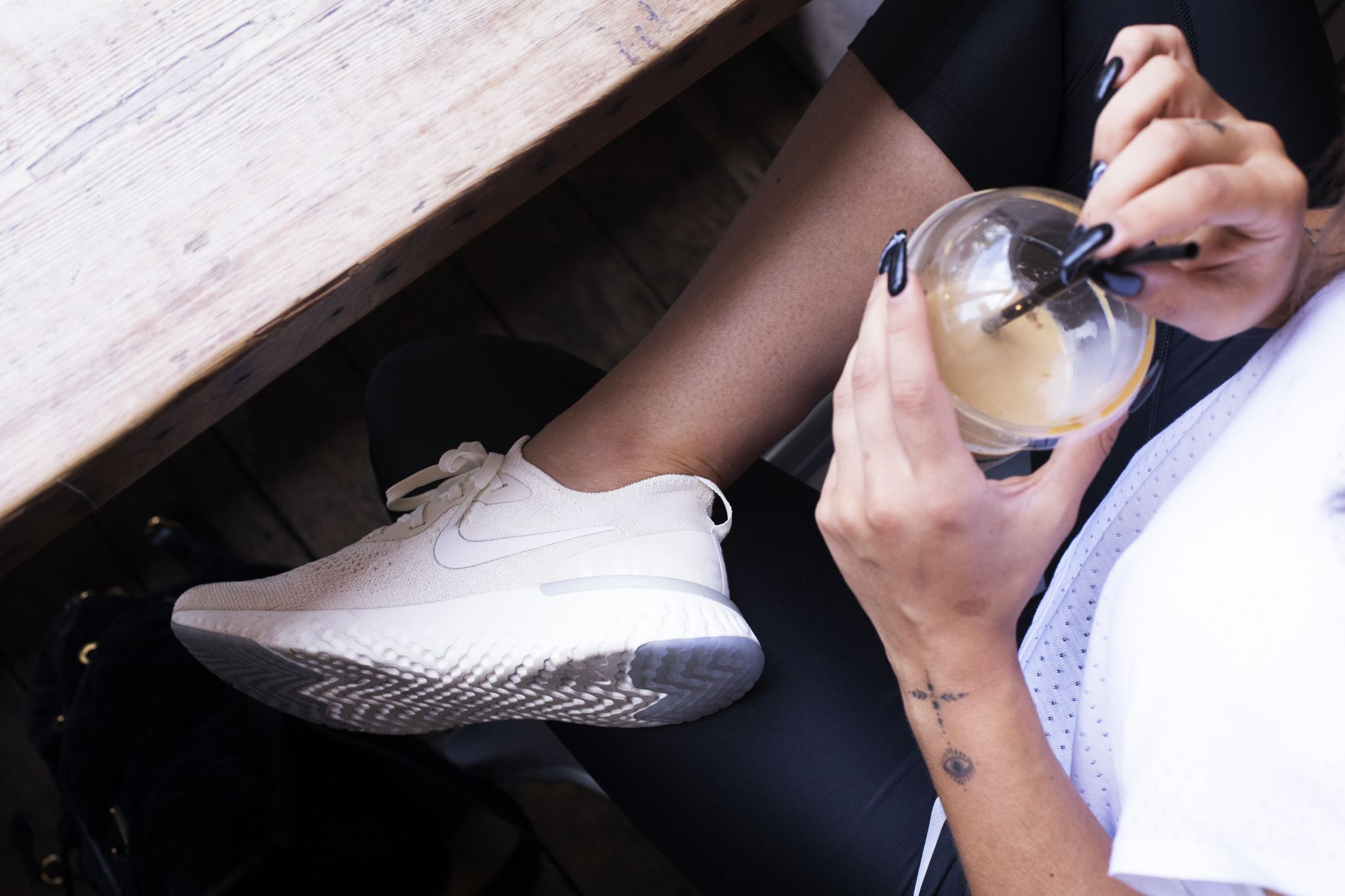 *Paid Partnership with Nike
My relationship with running started off in the most generic way possible - filled with hatred. I feel like no matter what your current relationship with exercise is, most of you will relate. How I got in to running though, that's a little bit less conventional... after one particularly drama filled night out, feeling pretty horrific, very sorry for myself and more than a wee bit pissed off, I drove to the gym, hopped on the treadmill and ran. It wasn't a particularly spectacular run as far as they go (my current running activity previous to this had only been as a short warm up by instruction of my PT) but it was a run none the less and I felt so good after. Week in week out this became a ritual for me, which then extended in to the week and is now becoming part of my daily routine.
This year has been wonderful for me, but also a little chaotic at times, and running has become a way of channeling my stresses and frustrations over external factors in to something I can control. Too much work? Go for a run. Stressed? Go for a run. Hungover? Go for a run. Relationship issues? Run. (LOL little double meaning in there.) I've got 99 problems and running seems to solve all of them. Or am I just running from my responsibilities? Who knows. But I feel absolutely fantastic and thats whats most important to me. Running has been very healing for me over the past few months, I've run both when I've wanted to scream and cry and I've felt an incredible sense of freedom running in some of the most stunning locations around the world. I find my brain tends to shut down a little and I focus more on my coordination whilst running, giving me time to process without over thinking things too much. And every time I've run I've felt amazing after.
TIPS FOR RUNNING
Now if being a hungover mess isn't your catalyst for getting in to running (then excellent, you're probably a normal, functioning member of society), but your still keen to get in to it, here are a few things that really help:
PICK YOUR JAMS CAREFULLY
Your in ear entertainment is vital during your run. Whilst some prefer podcasts I'm a lover of a good old playlist full of songs that make me feel badass. Everyone has different music preferences, but my universal rule is to choose something upbeat, that will help set you a good running pace. Personal favourites for me are my IDGAF and Signed playlists on Spotify, as well as a lot of Cardi B too.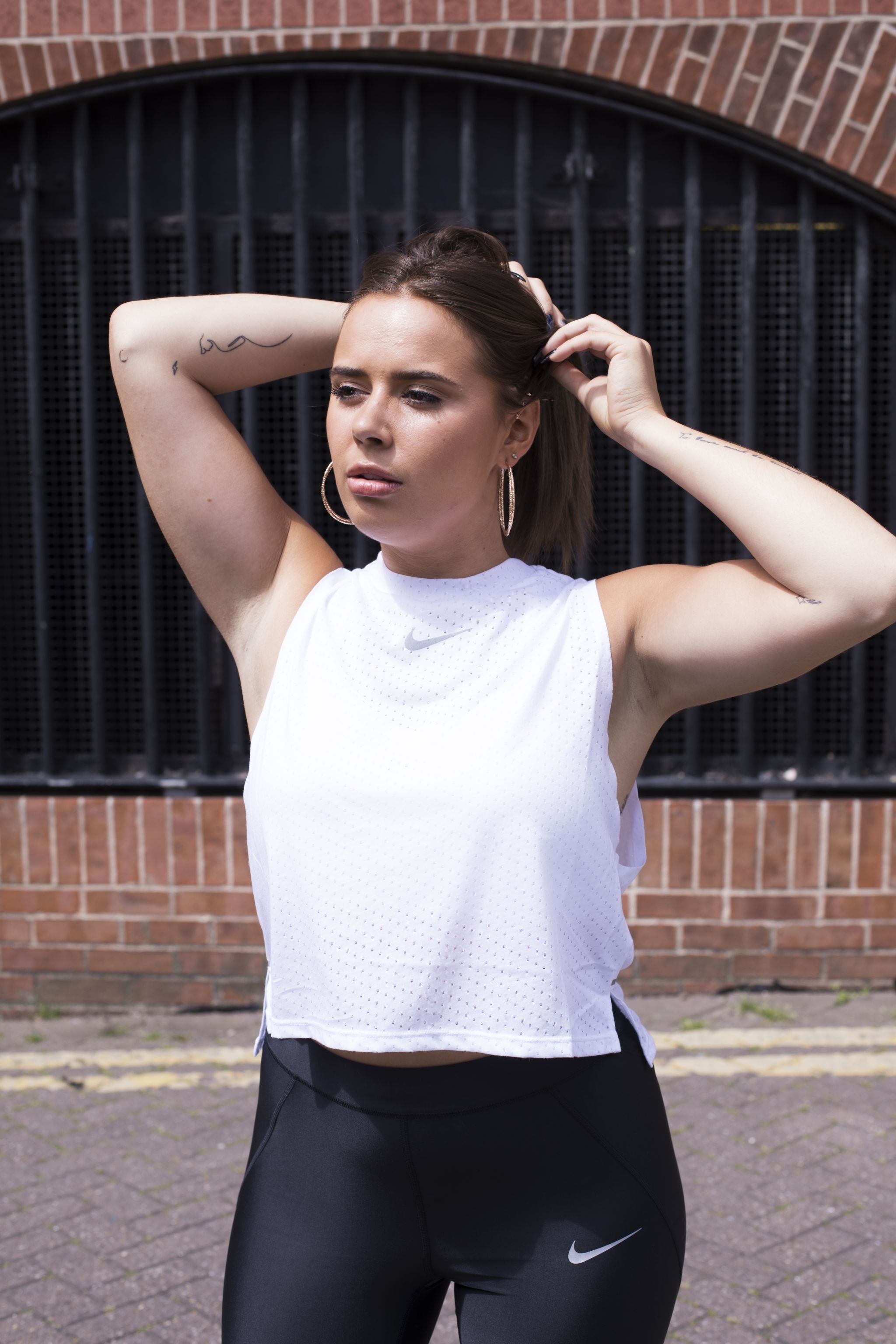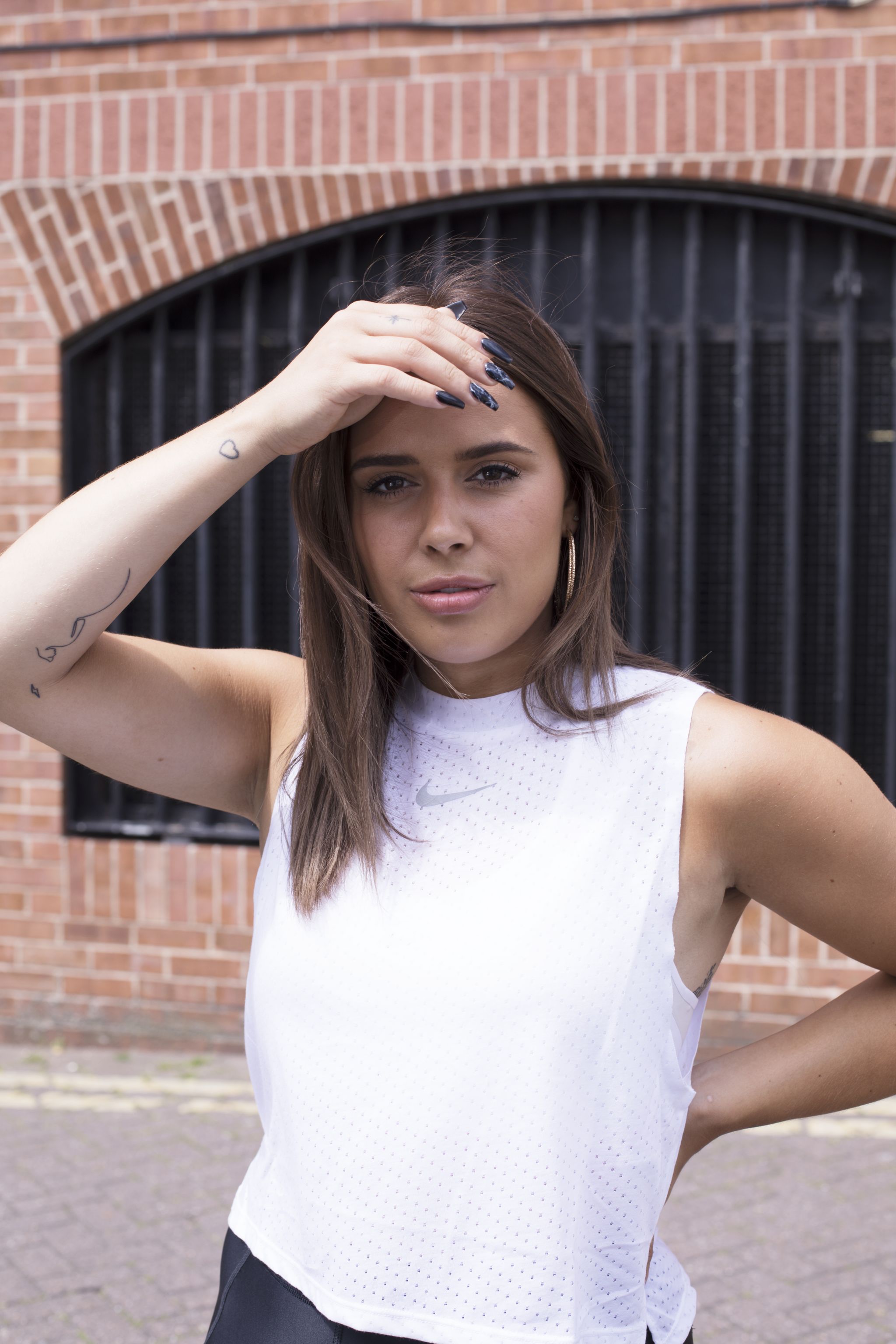 FIND YOUR SWEET SPOT
For me I'll never run better than I do in the morning. I prefer to run on an empty stomach for best performance so naturally running earlier sees the best results (and less hanger). I also find location is a huge factor in my performance. I run better with a view, so whilst your basic gym is easy and convenient, I will try to switch it up where I can - opting for parks and seafronts. But my slightly extra fave will always be a boujie hotel gym - they often put the treadmills right in front of a window, so you get the views of an outdoor run, with the comfort and consistency of a gym run. Try different times and locations and even different gyms and find what works best for you, maybe it's even down to having company on a run? Once you find that sweet spot, stick to it!
LOOK GOOD, FEEL GOOD
For me feeling comfortable is one of the factors that makes me more likely to succeed when it comes to exercising. If I like my location and feel happy to run or exercise there, I'm more likely to repeat that activity more often, same goes for how I physically look. Now I'm not talking about sticking my extensions in for the gym or wearing a full face of makeup for it. Though if that is what makes you feel comfortable - DO IT - eventually you'll feel comfortable to roll in the gym straight from your bed. (Yeah, been there...) But a cute gym outfit and a little mascara does wonders for how I feel. Nike is one brand I come back to for my gym kit again and again. I own a lot of Nike trainers but these Nike React trainers (pictured) might be my favourite I've owned so far, they're the kind with the foam cushioning and that are almost seamless (so they're like a hug for your feet). Side note: why have trainers not always been like this? I own so many in this style now as it's so comfortable! The colour of these is just perfect too - so versatile and not as in your face as pure white. As it's summer I've also been loving these Nike cropped leggings which make my bum look frickin fab and throwing on a little white Nike crop top over my sports bra. It's super easy but looks so pulled together and I literally bounce in to the gym when I feel cute in my activewear!
START SMALL
Though some find signing up to marathons the best motivator for running, I work best when left to work on myself with minimal pressure. I started small, just seeing how much I could do, and repeated this often. Each time I ran I would see an improvement in my time and how my body felt at certain milestones. I used to feel out of breath after a few minutes and now 2.5k is (dare I say it) enjoyable and 5k feels comfortable. Who'd have thought?