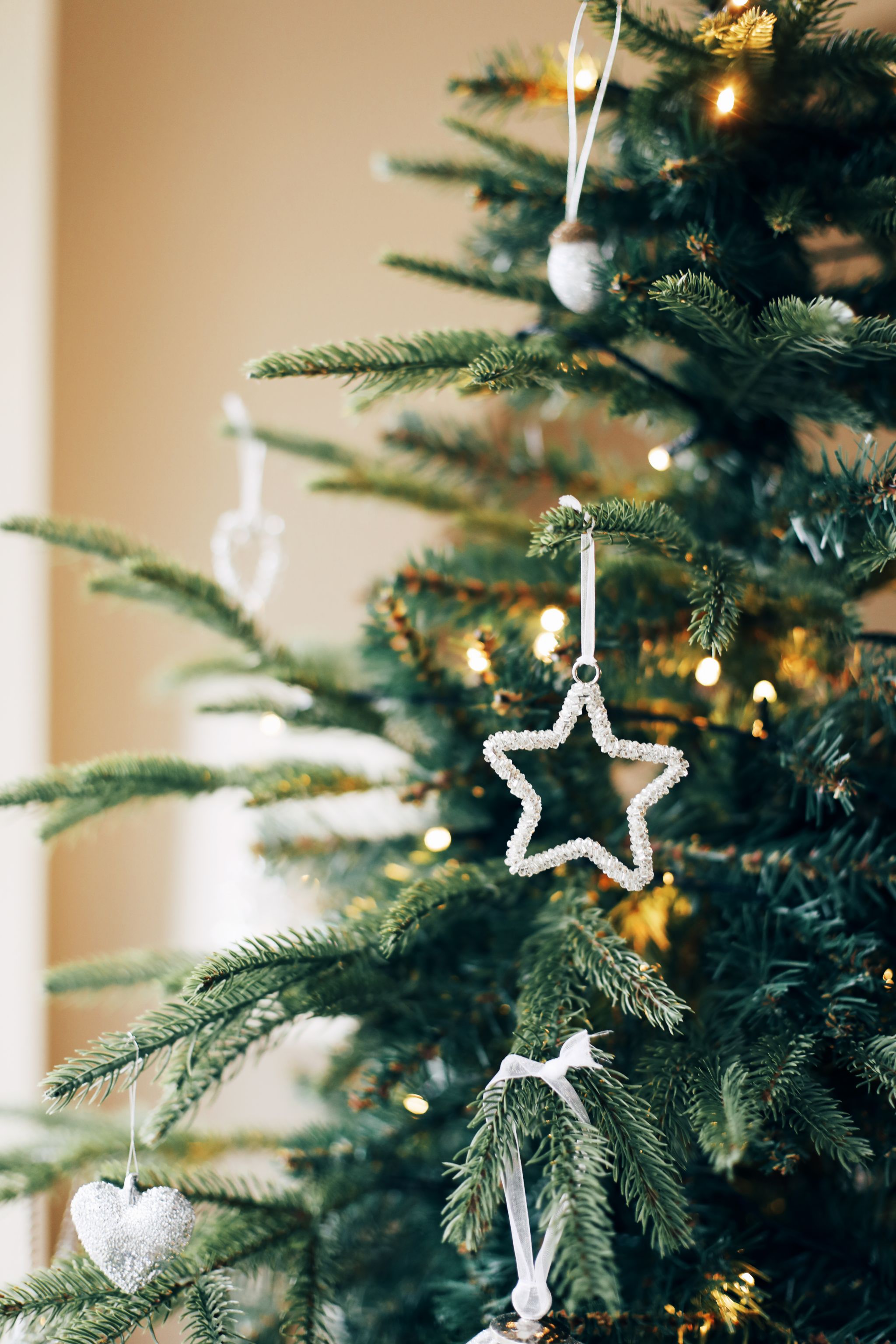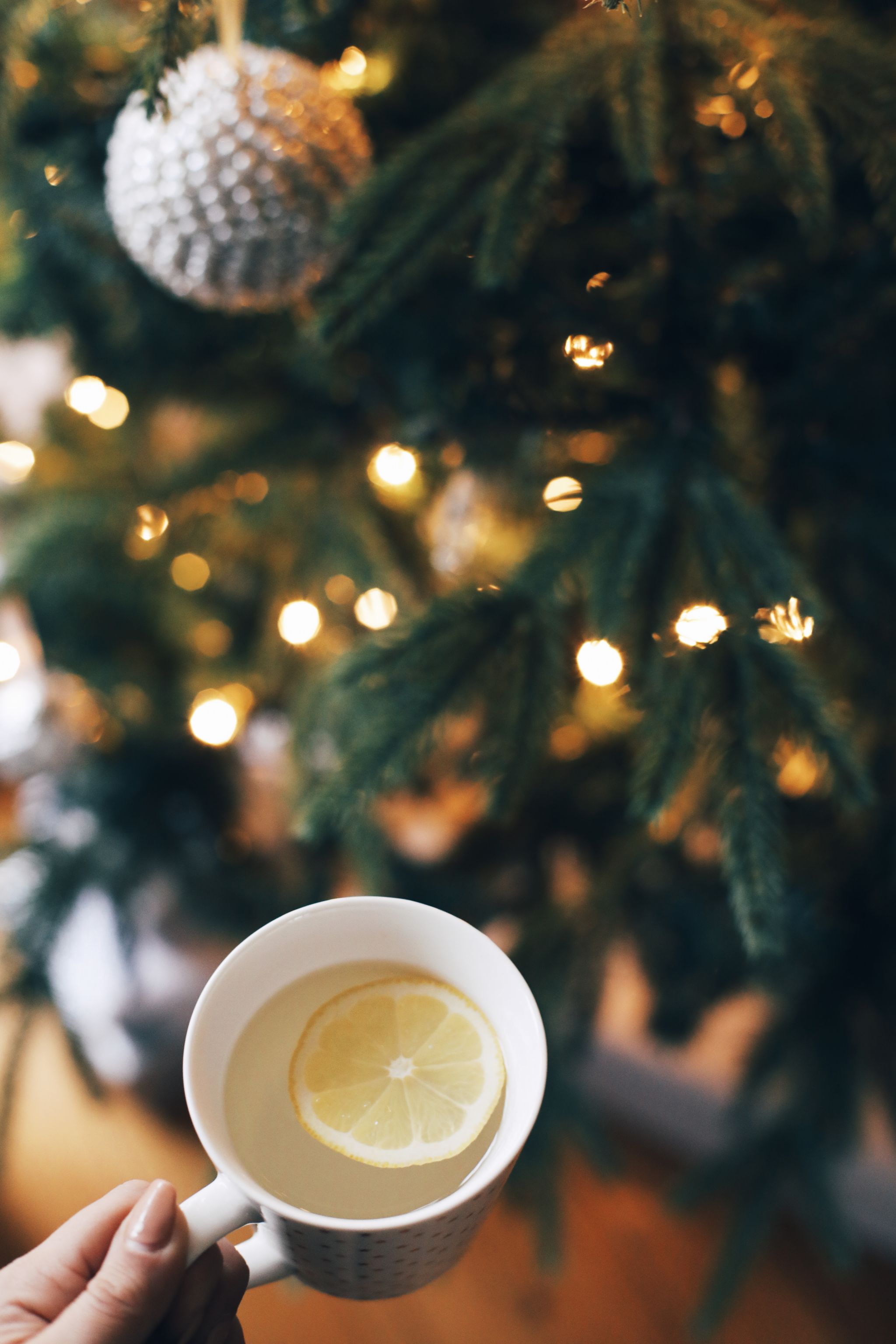 IT'S THE MOST WONDERFUL TIME OF THE YEARRRRRRRRRR! (Aside from the first day of October, OBVS.) As you can probably tell (or will already know if you're a long term reader'/viewer), I love Christmas and decorating my home accordingly. This year is definitely one of the earliest my tree has ever been up (bar one year where my parents deserted me for Christmas and that year they put the tree up mega early, most likely to keep me quiet). I just really wanted to soak in all the festive cheer this year, especially as year on year the days seem to fly by faster and faster. Sometimes it's okay just to stop and soak it all in. 
So whilst my house is sufficiently decked from top to bottom, we're taking advantage of it and talking all things decoration related in todays post. So if you have a burning desire to know where every single bauble is from - and I'm sure that's been keeping you up at night - then keep on reading! 
A WHITE (COMPANY) CHRISTMAS
So let's start with a few of my favourite decorations, from none other than The White Company. These aren't the cheapest, but I've mixed them with some great affordable finds and together they all help keep the scandi, cosy ski lodge vibe I was going for. For the tree I picked up a few mini baubles, little acorns, mercury effect hearts and silver heart and stars. These can be use alone for a real minimalist vibe, or help to fill in those gaps between larger baubles without looking too much. Then there is the more statement and iconic little white house bauble, which is one I've always wanted for my tree. 
The White Company obsession continues over on the fireplace, with the gorgeous rustic garland, complete with fairy lights inbuilt. This worked so perfectly on our fireplace, and I'm so pleased about this as I really did spend more time than I care to admit on deciding between this and a more traditional garland! To finish it all off I added the mercury effect candle holders to the ends of the fireplace. 
Finally, our coffee table centrepiece is more minimal than usual. No huge floral arrangement, but instead a scented pine set in a mercury bowl. It smells like a Christmas tree and looks adorable.
(Side note: If you're planning on making a purchase before the 19th December then you can use the code "HELLOOCT15" for 15% off at The White Company!)
EDIT: For those of you asking about the Christmas tree itself, it is also from The White Company, costing me a small fortune last December and you can find it linked here.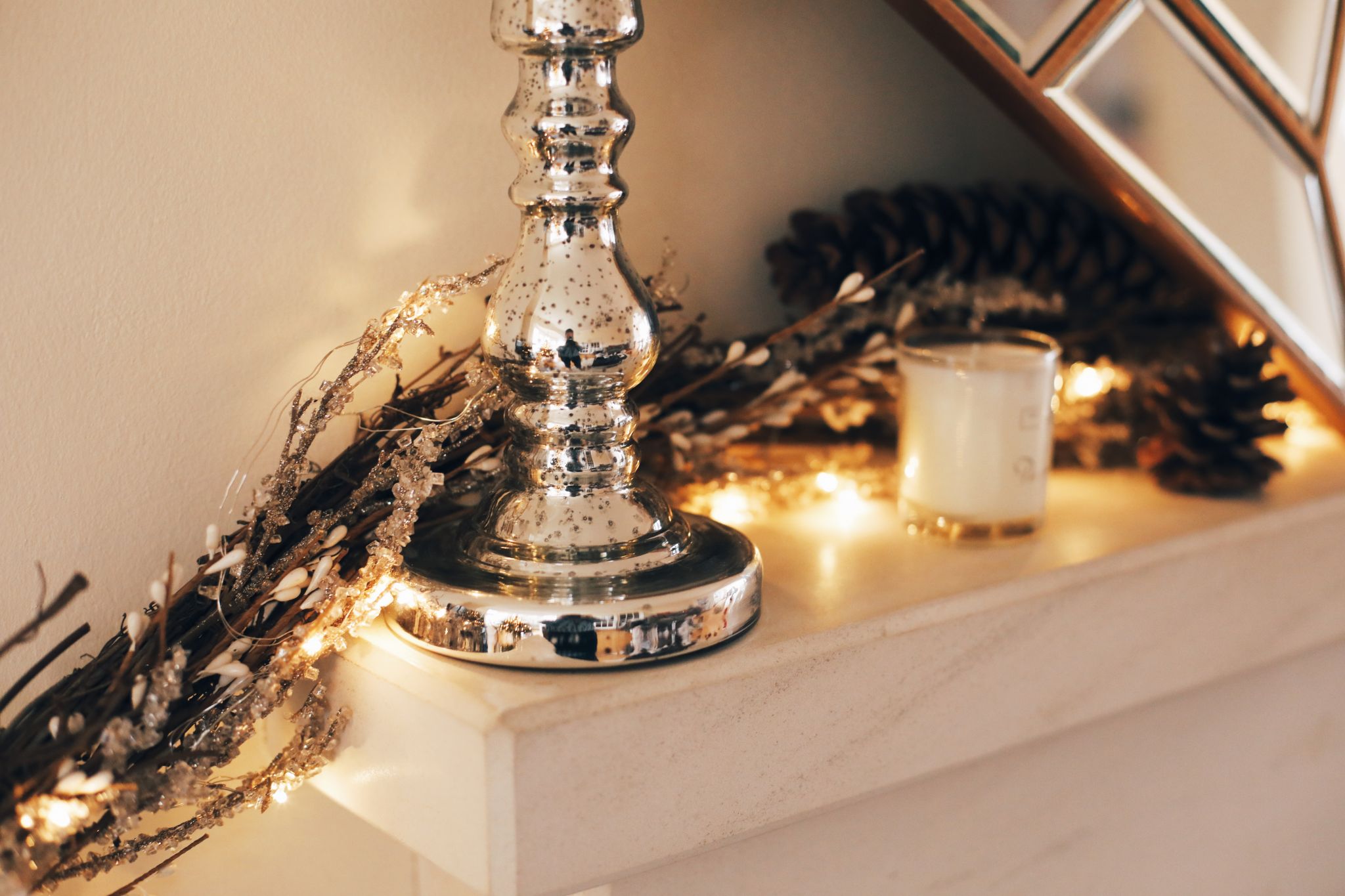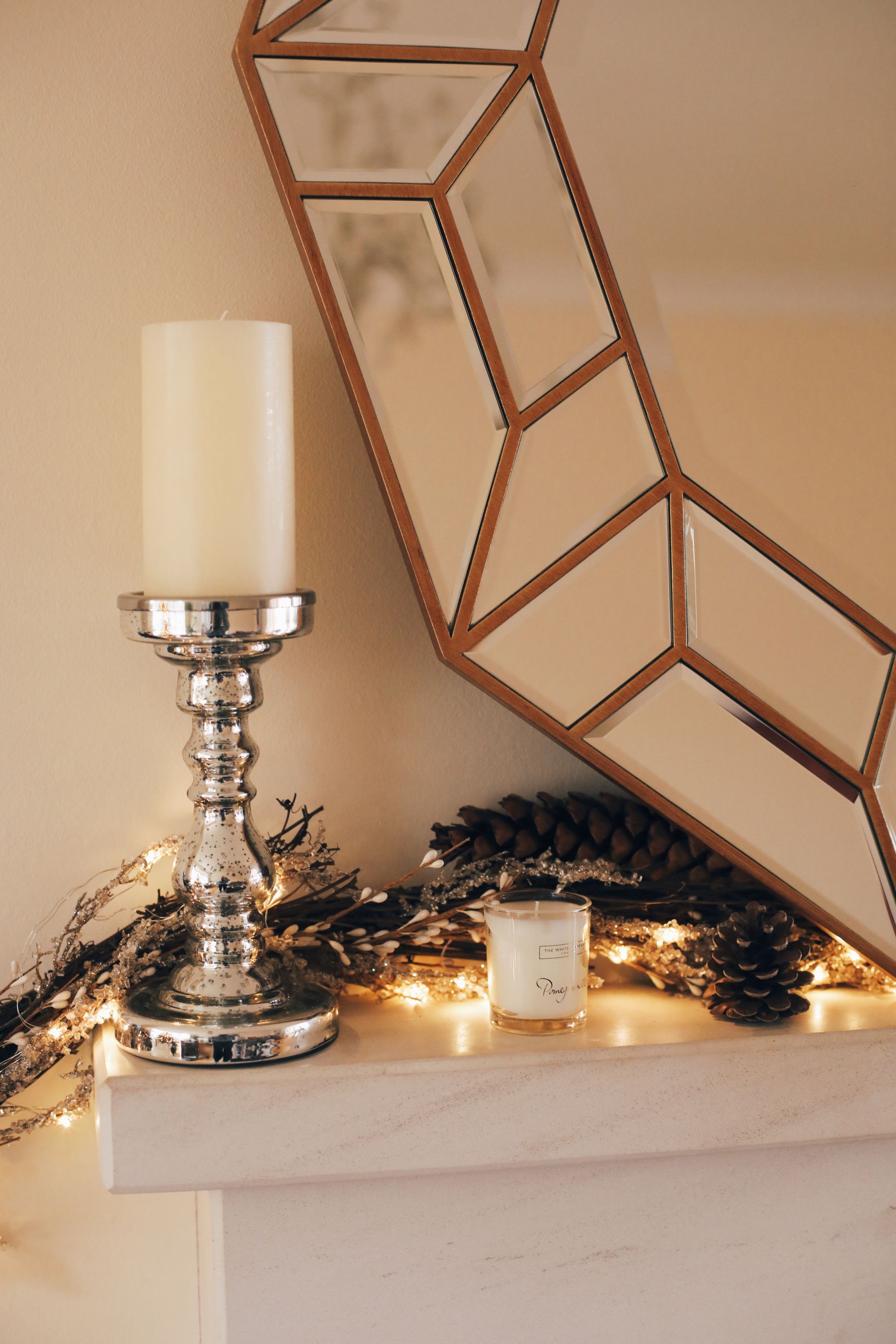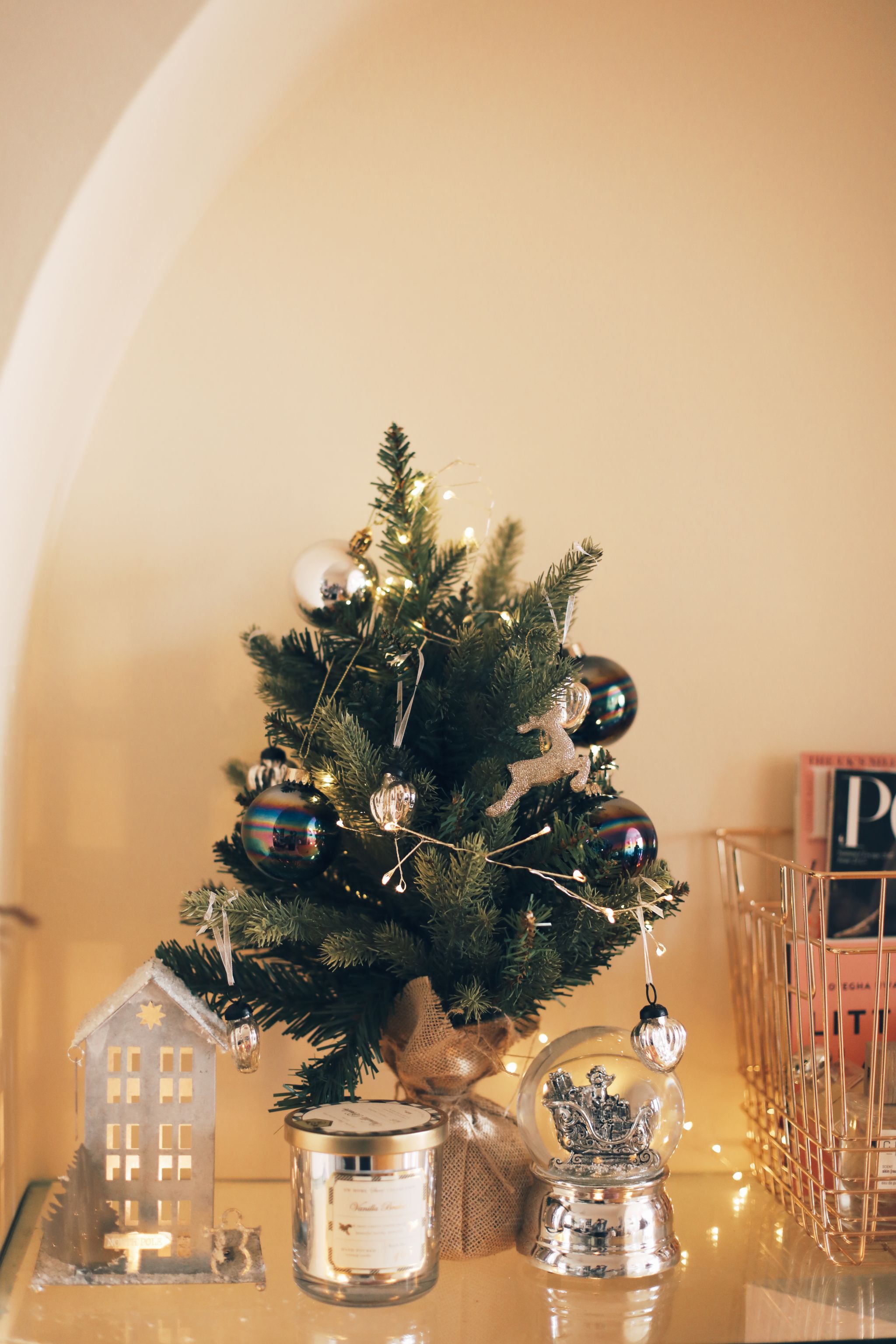 BARGAIN BAUBLES
Then we have the more affordable finds on my tree - all courtesy of Homesense. I find some of the most beautiful statement decorations from there this year and they were amazing value for money. The silver candy canes, teardrop baubles, little silver hearts and huge mercury bauble were all picked up in there and I'm so so in love!
The mercury candle sitting by our mini tree and silver snow globe were also picked up in Homesense. I can't recommend stopping by enough.
LITTLE EXTRAS
Though the majority of find this year have been from either The White Company or Homesense, there have also been a few little gems found elsewhere. M&S has always been amazing for it's large statement baubles in the past, and the one with pearls all over is from their 2017 collection - it worked perfectly with the rest of our decorations. This year I also couldn't resist picking up the darker, almost oil effect baubles. These look so cute on our mini tree!
And finally, the little silver reindeer! These are too effing cute!!! I picked these up from Lavendar Room on Bond Street in Brighton. They're a really special little decoration, the kind I know we'll have on our tree every year for years to come.
Ooooh I feel festive now! I hope you guys do too! Now all that's left to do is finish off my Christmas shopping and actually plan the big day. Josh and I are hosting Christmas this year so there's a lot more to think about. If you have any tips for hosting Christmas at your house I would absolutely love to hear your advice.
So that's all from me today but keep your eyes peeled for a mini gift guide or two later this week! 
Love Suze x