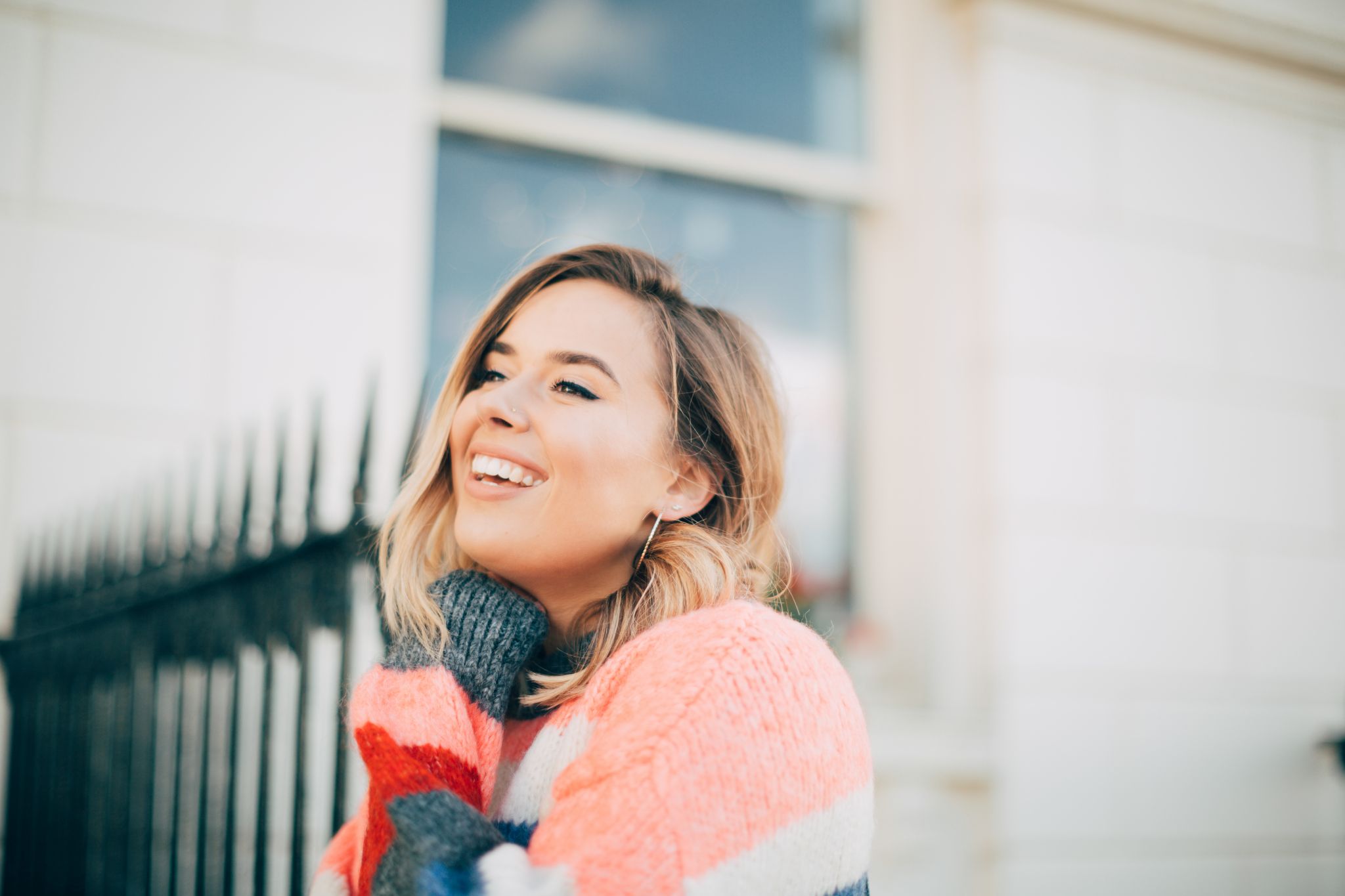 So I have this thing with Jumpers...
Some might call it a "problem"???? Personally I don't think there's anything wrong with being too toasty and seeing as the UK see's more chilly days than it does scorchers, I think a solid jumper collection is worth having. That being said, I've acquired a few new additions over the past few months and today I wanted to share the ones I predict I'll be wearing a lot over the holly jolly weeks to come... 
So let's start off with the one EVERYONE loves, the Zara Stripe Jumper. Everyone on instagram and IRL looses their shit over this knit, and frankly I'm not surprised. The colours are gorgeous and the knit has zero scratchy qualities to it.  10/10 would recommend. The more controversial of my festive Zara sweaters is definitely this large sequin number. It makes me feel like a real like dicso ball though and I love it. A definite contender for Christmas Day or NYE.
Then we have the one I think you'll see me wear repeatedly over and over for months. This & Other Stories Astro-Logic jumper is so cute, I couldn't resist picking it up. I've really come to rate & Other Stories recently, and have had a few very good jumper finds which also include the retro Paris sweater below and a oatmeal coloured number I currently can't bare to take off.
And finally, my Topshop Tie waist cardigan is the single most easy throw on item I own right now. I love that you can wear it alone or with a top underneath - though I tend to wear it alone because it's not often you get a piece of knitwear that is both cosy AND sexy all at the same time - it's a definite staple and I see this one sticking around for years to come!