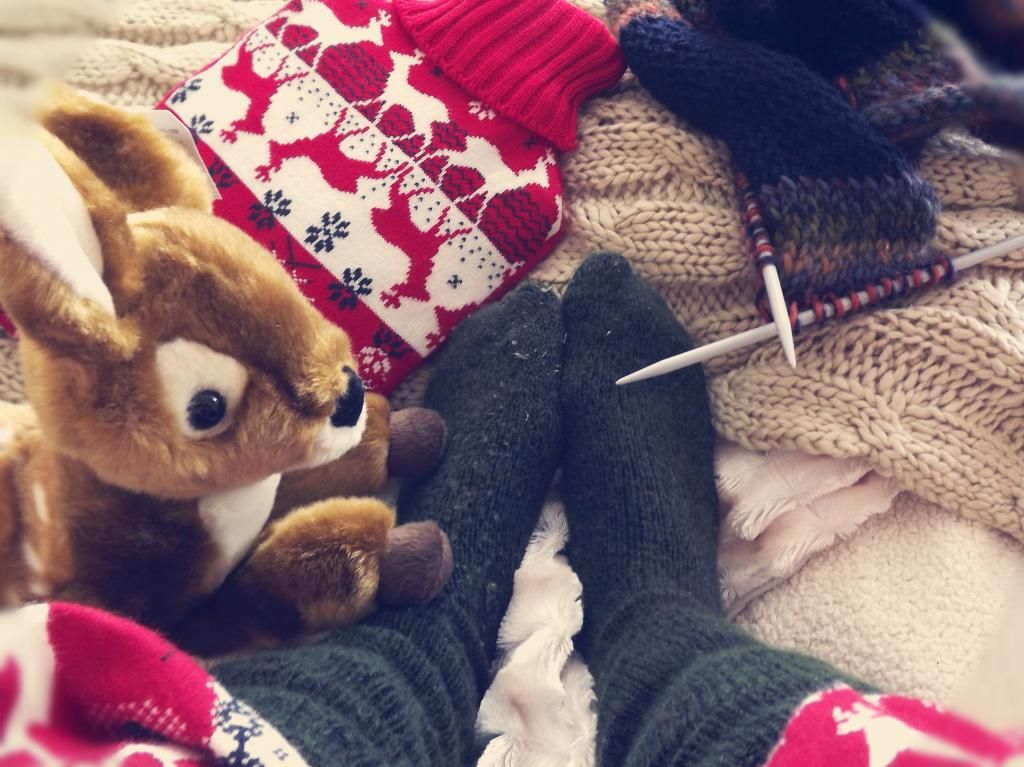 01. I've been a bit of a sick bunny this week, but after a massive bowl of steamed veggies last night and a good 11 hours sleep, I think I'm finally on the mend! Hurrah! I've been snuggling up with my new cuddly deer that Josh bought me (so in love with it!) and I finally finished my scarf that I started knitting a fair few weeks ago.
02. Aside from being under the weather, I've had a busy and pretty stressful week, I could even go as far as to say blood, sweat and tears, but on a couple of those cases I would be over exaggerating slightly! I even had an event to go to this week (one that was in Brighton – YAY) which you can read about here if you like.
03. Today was meant to be a final day of filming, editing and outfit photos before I head off to Paris – I won't be able to do any prep next weekend so the aim was to attempt two weeks worth of posts in advance. I failed on most accounts, as today has been dark and rainy, so I've just been cleaning the house before Ma and Pa return from the U.S.
04. I know you never hear the end of it when ever I go to France (or London) but I would really love any skincare recommendations that you have. I'm especially on the look out for a few new eye creams, so if you have any recommendations for anything I can pick up in France (or even in the UK, I'm not fussy) then let me know!