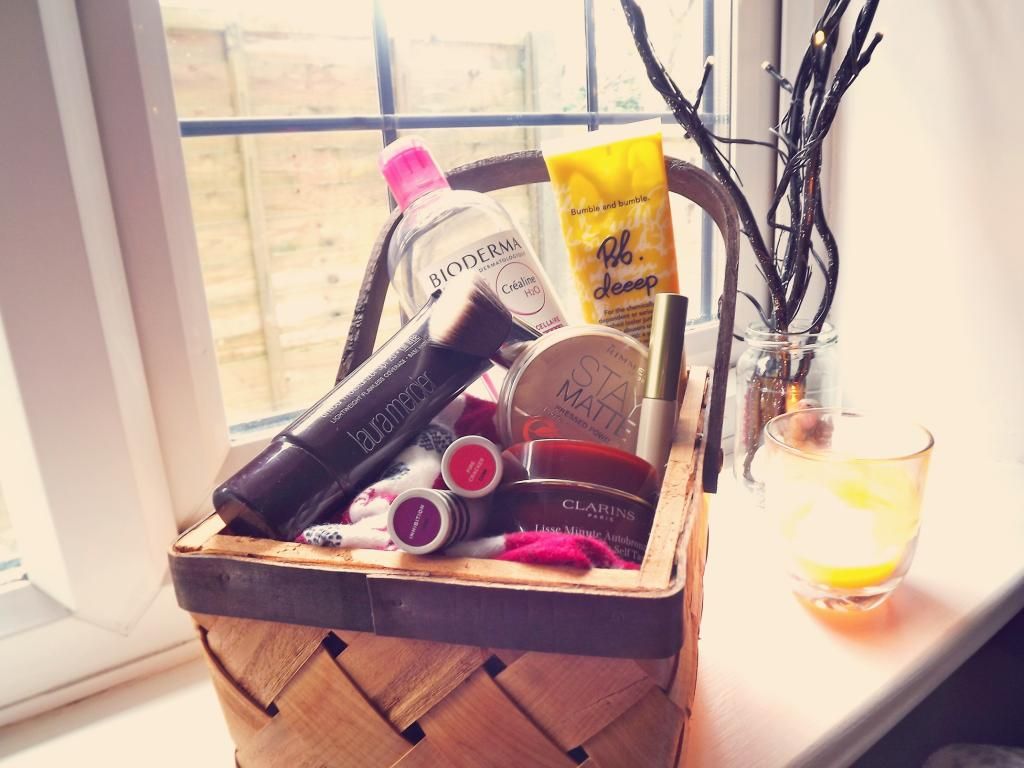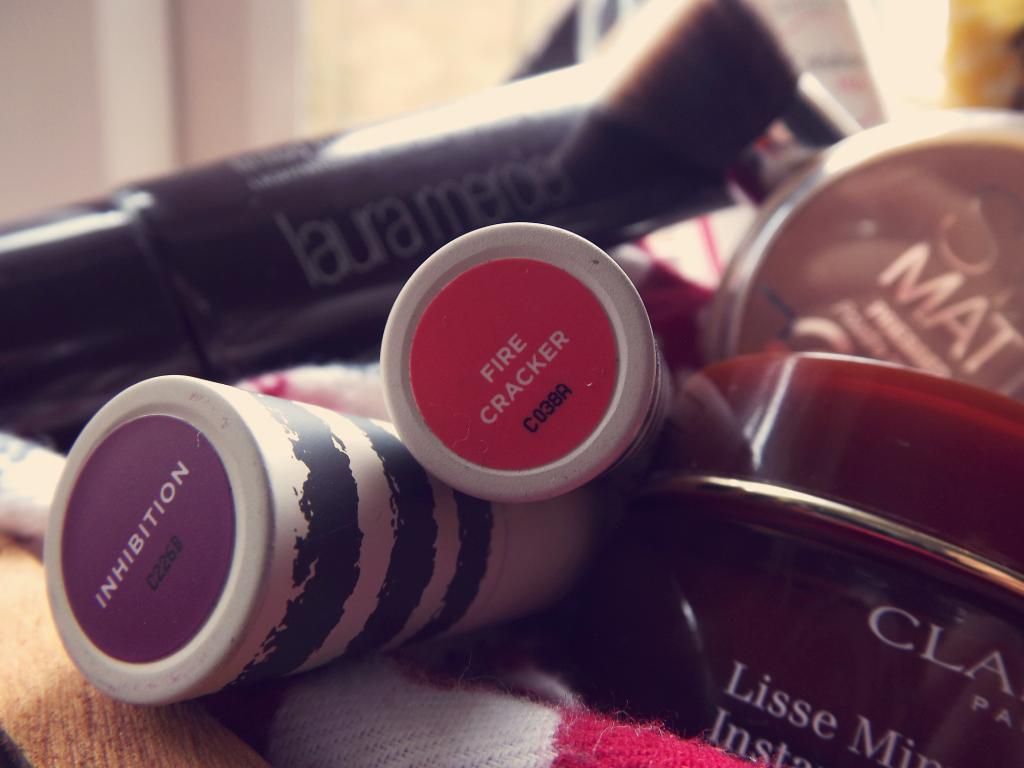 The beauty basket is back today with some new loves, old loves, and can't put down loves.
The can't put down consists of the new Origins Plantscription Concealer in medium 3, a lovely medium coverage, light weight concealer. We're definitely in best fiend terms but the price for this new friend is pretty steep! Another pricey favourite is an old love, the Laura Mercier Tinted Moisturiser (oil free). A high coverage, but surprisingly light weight TM. It's slightly too dark for my winter skin but I plan on picking up a lighter shade come pay day! The sigma F80 has been used alongside my TMs if i want more coverage. A hair mask I have been loving for a while now is the Bumble and Bumble hair mask, it just seems to put the umph back in your hair!
Newer loves include the Clarins Instant Smooth Self Tanning, a lovely gradual tanning/priming base (review coming soon). I also picked up two new Topshop lipsticks in Firecracker and Inhibition, so excited to include these in a make up tutorial soon!
My skin has also been a littler more oily recently, so I invested a few pennies in the Rimmel Stay Matte Powder, so far, so good. A nice lightweight powder. Can you tell I've been looking for lightweight products recently?