At the end of last week I had a couple of days of work and went on a little trip to town with my boyfriend and spent more money than I (probably) should have. But I do love Zara, like H&M it's one of those shops that are dangerous for me to go in because I love everything I see. I've picked up so many pieces that go with loads of other items in my wardrobe, so I really feel like I won't need to go shopping for clothes again for a while now.
Top(Zara): £22.99
Shirt(Zara): £29.99
Shirt(Zara): £29.99
Cardigan(Zara): £19.99 (I think?)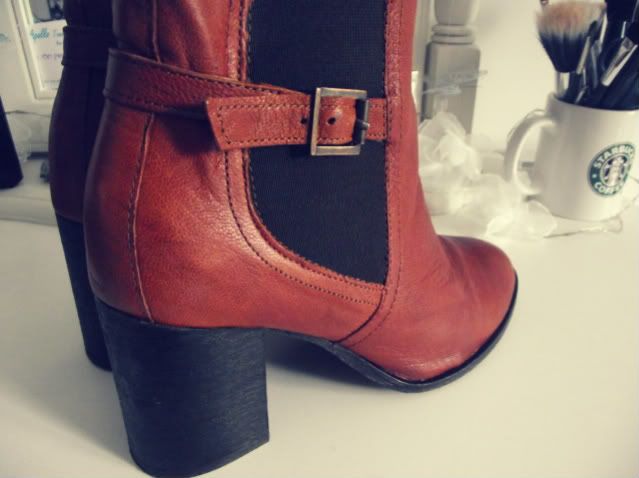 Boots(Topshop): £75
I also feel as though I wont need another pair of shoes until 2011 now, in addition to the shoes I got for my birthday, I also picked up these heeled chelsea boots from topshop, I'm honestly in love with them, they're super comfy and practical for inside and out of work – always a bonus.
If you follow my twitter you'll also see I bought a secret special something with my birthday money today, and i'm very excited to show you all, but i'll get round to that later 🙂
Anyone else bought anything recently? Post a link to your buys below so I can read!
Big snogs @ your faces
Suzie xo