After a few weeks of "uhhhm-ing and ahhh-ing", the ombre hair has finally gone. I'm quite glad really, you really cannot understand how much bleach murders your hair untill you've had your lovely, long, healthy hair bleached, no amounts of conditioning or oils can save it.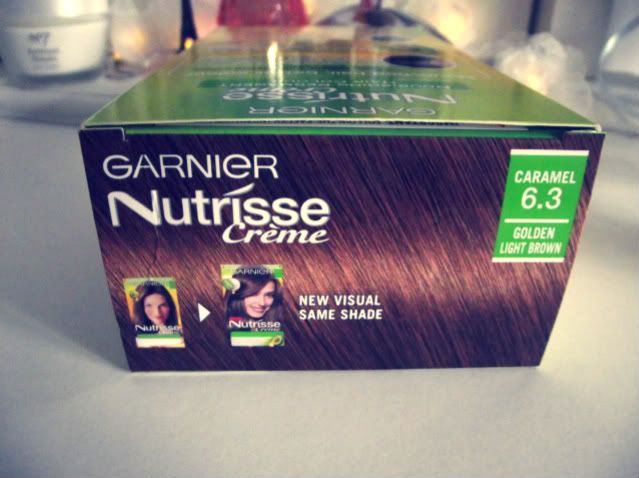 So on Saturday night I took the plunge and dyed it back myself. I used the Garnier Nutrisse Cream permanent dye in caramel. I had to force myself to pick the shade with the most read in it, as I see to always go for shades that are too dull for my natural auburn/chestnut coloured hair. I went for caramel, even though the colour on the box, clearly wasn't a caramel colour, but hey ho… The application was super easy and although it smelt majorly strong when applying, after I had finished my hair smelt amazing and the smell lasted from Saturday night to today (Wednesday) when I washed my hair (FYI I rarely was my hair…)
Sorry for the crummy webcam quality, this is the only un-ombre hair-ed picture of me I have and I haven't had time this week to take one on my other camera. But, as you can see, the ends are no longer blonde, and I'm surprised to say I'm actually not missing it at all, my hair already feels much nicer and looks slightly healthier. All in all a result! Healthier looking hair just in time for my birthday!
Happy Wednesday everyone!
Suzie xo