So it may be only a week until my birthday, and I may have made a bet that I wouldn't go shopping until after my big 2-0, but I couldn't resist picking up a few things this week…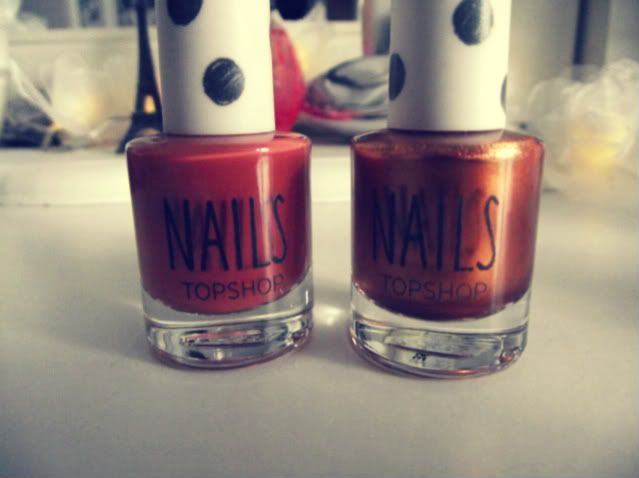 Topshop nail varnishes in "Country Bumpkin" and "Treasure".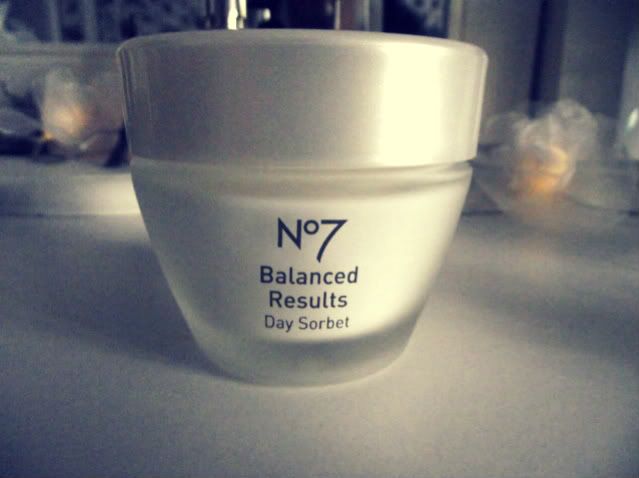 No.7 balenced results day time moisturiser
All other items are not photographed for the simple reason that there will be separate posts on them! I tested out the Chanel Samples in Mat Lumiere and Vitalumiere. You'll find out which one I chose in next weekends birthday post! I also bought two lipsticks that I am absolutely in love with, and I feel they deserve a post of their own! Back to what I have photographed… Country Bumpkin from topshop is a warm, yet slightly dulled, terracotta colour, I think it looks amazing with my olive skin tone but I also think it would look great on any skin tone, because the colour is just that beautiful, and no picture will do it justice in my opinion. Treasure is a dark gold varnish with a lot of shimmer! It looks gorgeous layered over country bumpkin or on its own. Definitely my fall favorites! Whilst I was on lunch the other day I also picked up a No.7 moisurister with a voucher I had. I really love this one, its definitely worth the price tag, it hasn't wrecked havoc on my skin as most moisturisers do and gives your skin a very matt feel and look, so its a lovely base under your foundation.
Until tomorrow, this is all I have to say, I'm very very tired, so I'm feeling sleep is needed!
Sweet Dreams!
Suzie xo